Guilin, Yangshuo and Rice Terraces Photography
A private photographic trip of landscape and cormorant fishermen.
Best of Guilin
$1,800
USD
Per Person (based on 2 pax)
Private photo tour, travel by your pace. Instructed by local professional photographer guides.
Best Time
May to October
This tour covers nearly all of Guilin's best photography spots and experiences, such as capturing stunning sunrises and sunsets, the beauty of its mountains and rivers, the lush rice terraces and fields, the charm of ancient towns and villages, and the culture of local people and cormorant fishermen.
Itinerary Details
We will depart from Guilin at 8 am and head towards Ping'an village located in the Longji rice terraces area, which is the second-largest minority village in the region. Here, we will capture the breathtaking views of the rice terraces, as well as photograph the minority women dressed in traditional attire as they walk in the terraced fields.
Later in the afternoon, we will move on to Dazhai village, where we will visit a local minority family and photograph an elderly couple in their traditional wooden house. This particular setting is highly photogenic and may lead to some excellent entries for photo competitions.
Afterwards, we will embark on a 2-hour uphill hike to reach a village hotel where we will spend the night.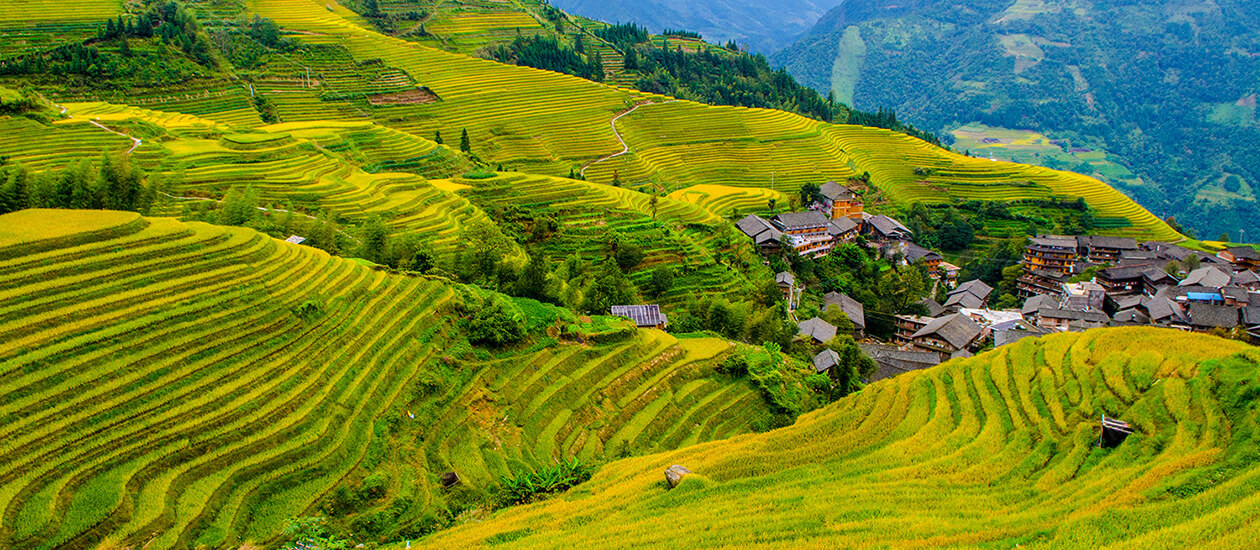 Trip Notes
What's included?
Photography guide
Transportation via private van
Inclusive of entrance fees to photography locations
Costs for fishermen and family visits
Personalized processing instructions provided
Complimentary fresh coffee for early morning outdoor shoots
Airport/railway station pick up and transfer
What's not included?
Flight/train to Guilin
Travel insurance
Accommodation
Meals
Tips for guide and driver if satisfied
How many people in my group?
It's a private photo tour. You are the only leading role.
What's the accommodation situation?
Based on your budget and perference, we can suggest or book budget hostels, boutique hotels and luxury hotels for you.
For your reference, the boutique hotel is USD 80-100 per room/night.
How can I customize this itinerary?
Telling us your requirements, such as adding one more day or making it shorter, or focus on landscapes more. We can easily design a new itinerary by your interests.
What gears should I bring?
Two cameras will be very helpful, it will save your time to change the lenses. Better to have one full frame body with regular lens, and one half frame for zoom lens.
For sunrise, 24-70 and 70-200 are needed; at sunset, 70-200 is more useful.
Besides, if would be great if you have a primary lens with big aperture (1.4 or 1.8) for low light indoor photography.
Tripod is very necessary of course. We prepare at least 2 tripods for backup, you can bring your ball head only and use it on our tripod if concerning about the weight of your luggages.
I don't think you will use polarizer filters or ND filters in Xiapu.
Besides, it will be great if you can bring a mini tripod for your mobile phone, lots of opportunities to film time-lapse when tide coming.
Booking Policy
Deposit: a USD 300 non refundable deposit is required to reserve your spot.
Full Payment: is required 40 days prior to the tour starts and is accepted by PayPal, Alipay and Wechat.
Refund Policy:
- a full refund if you could find a replacement.
- there will be a 50% refund of balance payment on cancellations made less than 30 days prior to the scheduled date of departure
- a 25% refund between 30 and 15 days prior date of departure
- a 10% refund on cancellations made less than 15 days of departure
- Initial deposit will be retained.
Instructor: Mercier Zeng
With years of experience, Mercier Zeng has crafted the itinerary for the workshop himself and will personally guide it.
Having previously guided over 300 photographers from all around the globe, Mercier has received more than 100 outstanding reviews on Trip Advisor. He has become a favorite among photographers, with some traveling with him up to five times in Guilin.
To better understand the needs of photographers, Mercier has traveled to various overseas photography destinations such as Myanmar, Vietnam, Thailand, and New Zealand.