Top Things to Know
When is the best time to visit Zhangye?
The best time to visit Zhangye is from June to September, as the plateau climate makes the summer season cool and pleasant, making it an ideal time for a summer vacation. During these months, visitors can witness the most spectacular sunrise and sunset views and capture the stunning rainbow mountains after a rainfall, which is the most photogenic moment.
It is advisable to avoid visiting Zhangye from November to March due to its extremely dry, cold, and windy winter weather.
The ideal time for landscape photography at Zhangye Danxia National Geopark is each day during the late afternoon, specifically between 5:00 and 8:30 PM. This is when the rainbow mountains reveal a dynamic spectrum of colors, such as yellow, red, and blue, under the gentle glow of the sunset, resulting in captivating rock formations. Moreover, the time of sunrise also presents an excellent opportunity for capturing the vibrant hues of the mountainous landscape.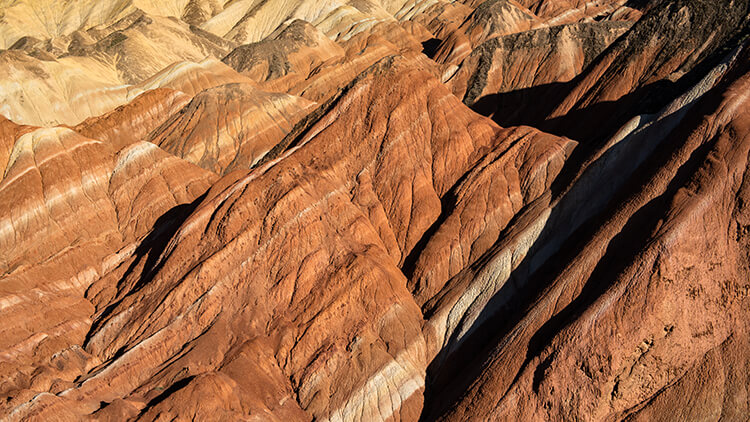 Top Photography Locations in Zhangye
Photography spots in Zhangye are dispersed in various directions, which may limit you to visiting only two locations each day. Therefore, to cover all the recommended photography sites, you would need approximately 2-3 days.
Zhangye Danxia National Park: As one of the most popular photography destinations in Zhangye, you will need at least 3-4 hours to visit its four main stops.
Binggou Danxia Landform: Plan for 2-3 hours to explore the two primary photography spots in this area.
Matisi Grottoes: This expansive group of grotto temples requires a minimum of 4 hours to fully appreciate all the temples and grottoes.
Pingshanhu Grand Canyon: If you don't intend to descend to the canyon's base, a 2-hour visit should suffice. However, if you plan to hike down and back up the canyon, you'll need more than 4 hours.
Shandan Military Horse Farm: It's recommended to spend a night at the horse farm to capture the stunning grassland scenery and the spectacle of horses galloping in the early morning.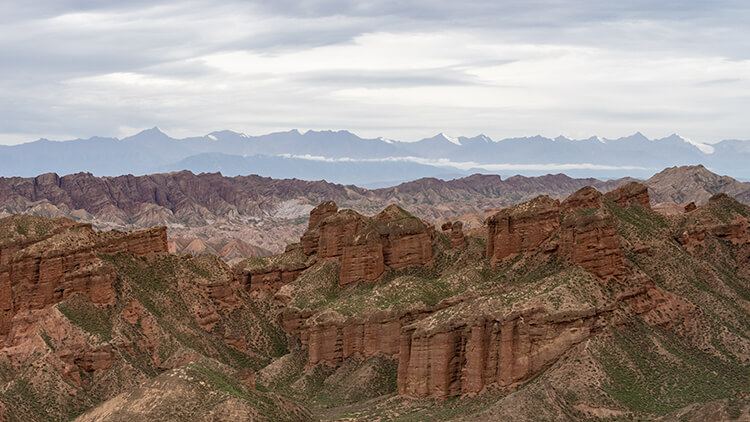 How to Get to Zhangye?
Zhangye is serviced by a compact airport that offers routes to nearby cities including Xi'an, Dunhuang, and Lanzhou.
The flight duration from Lanzhou to Zhangye is under an hour, and airlines frequently offer competitive fares throughout the year, with prices occasionally dropping as low as $20.
Additionally, due to the expansion of China's high-speed train network, Zhangye is now linked to many other large cities such as Xi'an, Lanzhou, and Xining.
Xian - Zhangye | 3 trains per day, first train starts at 07:42, and last starts at 13:40, it takes 6.5 hours.
Lanzhou - Zhangye | over 10 trains per day, first train starts at 07:25, and last starts at 18:27, it takes 3 hours
Xining - Zhangye | over 10 trains per day, first train starts at 08:43, and last starts at 20:03, it takes less than 2 hours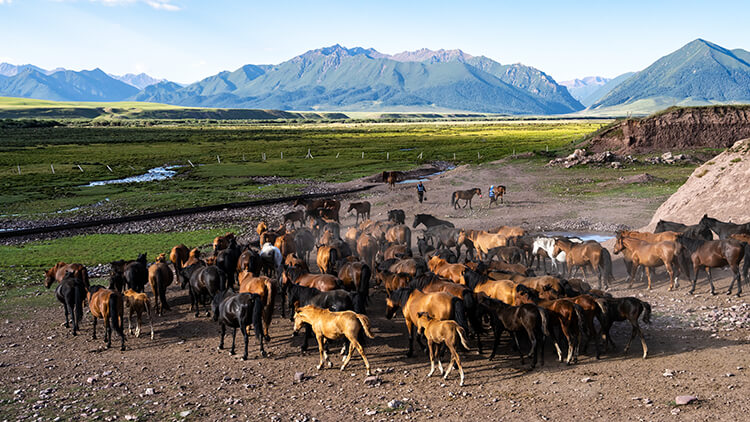 Camera and Lenses Suggestions for Zhangye Photography Tour
Based on my experience, I believe that a 70-200 mm lens, or any other zoom lens exceeding 150mm, is crucial for photography in Zhangye. This is due to the vastness of the scenic areas, and the ability of a long zoom lens to capture distant mountain ranges.
During my last visit, I used a 24-70mm lens and felt that I missed out on some opportunities to capture the full splendor of the vibrant mountains and canyons.
Additionally, it is recommended to carry a spare battery, a shutter release cable, a GND filter, a CPL filter, microfiber lens cloths, and a spare SD/CF card.
To ensure the safety of your images, it is advisable to bring a hard drive to back up your photos every day if you do not have enough memory cards.