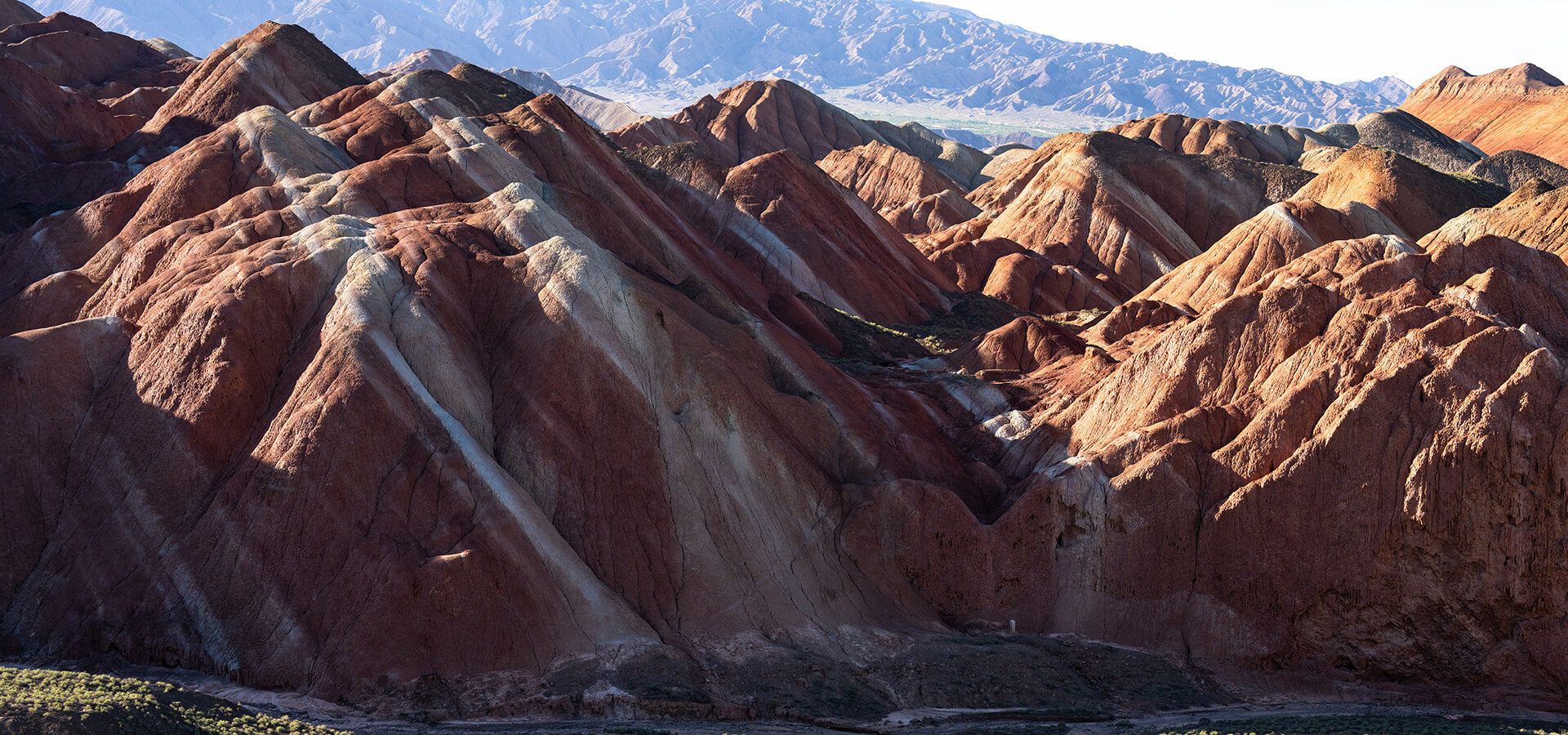 Zhangye & Dunhuang 2024
A photographic trip to explore wild northwest of China.
Join us on an extraordinary photography workshop that unveils the untamed and intricate beauty of northwest China. Immerse yourself in the breathtaking blend of snow-capped mountains, vast grasslands, arid deserts, serene lakes, mystical grottoes, vibrant rainbow mountains, and concealed historical relics.
The tour starts from Lanzhou, and ends in Dunhuang.
Destinations

Lanzhou, Zhangye, Jiayuguan, Dunhuang

Duration 8 days, 7 nights
Group size Less than 6
Date

June 5-12, 2024

Fitness level Medium
Drone friendly Yes
A taste of what to expect…
Day 1-2: Lanzhou Arrival, Wuwei to Zhangye
Upon your arrival at Lanzhou airport or railway station, our team will be ready to transfer you to your hotel.
The next day, we will embark on a scenic drive along the Qilian Mountain Range towards Wuwei. Here, you will have the opportunity to visit the renowned Confucius Temple and capture the exquisite architecture through your lens.
Continuing our journey, we will drive to Zhangye, a pivotal destination for photographers on this trip. Prepare to be captivated by the enchanting landscapes that await you.
As the day draws to a close, we will arrange a special sunset photography session near Danxia town, allowing you to capture the mesmerizing beauty of the surroundings. Afterward, you will spend the night in this picturesque location.
Day 3-4: Zhangye
Our itinerary in Zhangye spans two days, dedicated to immersing ourselves in the wonders of the Danxia National Geographical Park. Prepare to capture the awe-inspiring Rainbow Mountains, renowned as "the color palette of the Gods."
During our exploration, we will photograph the magnificent rock formations found in Binggou Danxia Landforms, showcasing the intricate beauty sculpted by nature.
A visit to Mati Monastery is also on our agenda, where you will have the opportunity to photograph the temples perched precariously on cliffs, creating a truly breathtaking sight.
If weather conditions permit, we will indulge in a mesmerizing Milky Way photography session under the starry night sky, capturing the celestial beauty above us.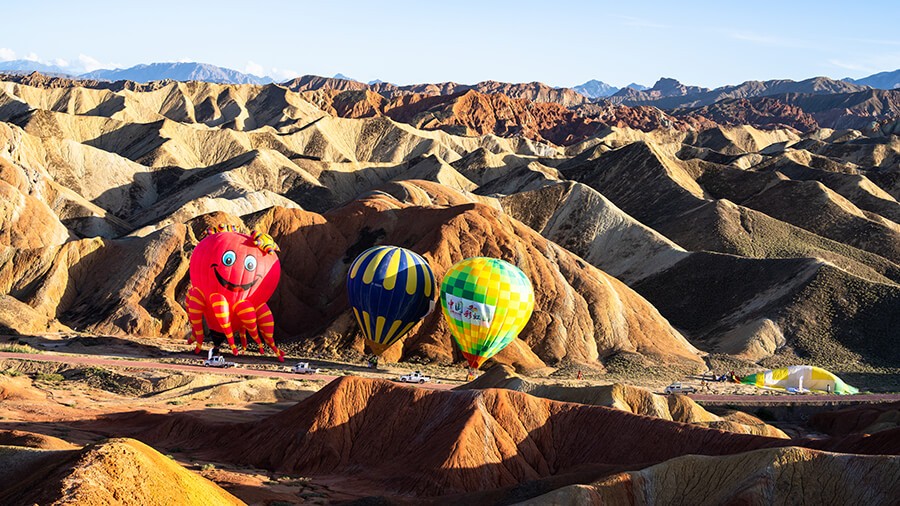 Day 5: Jiayuguan
Start your journey from Zhangye and make your way to Jiayuguan.
Explore the awe-inspiring Jiayuguan ancient tower and buildings, while also enjoying the picturesque view of snow-capped mountains in the distance.
Don't miss the opportunity to capture stunning photographs of the Milky Way during the night.
Day 6-8: Dunhuang
Drive from Jiayuguan to Dunhuang, passing through the Gobi Desert and green landscapes. Stay overnight in Dunhuang.
Visit the impressive Mogao Grottoes, known for their ancient Buddhist art and culture.
Photograph the Singing Sand Mountains and Crescent Moon Spring during sunset.
Capture stunning photos of the Yumenguan Pass and the ruins of the Great Wall in the Yardang National Geopark.
End the tour in Dunhuang and depart by airport or high-speed train.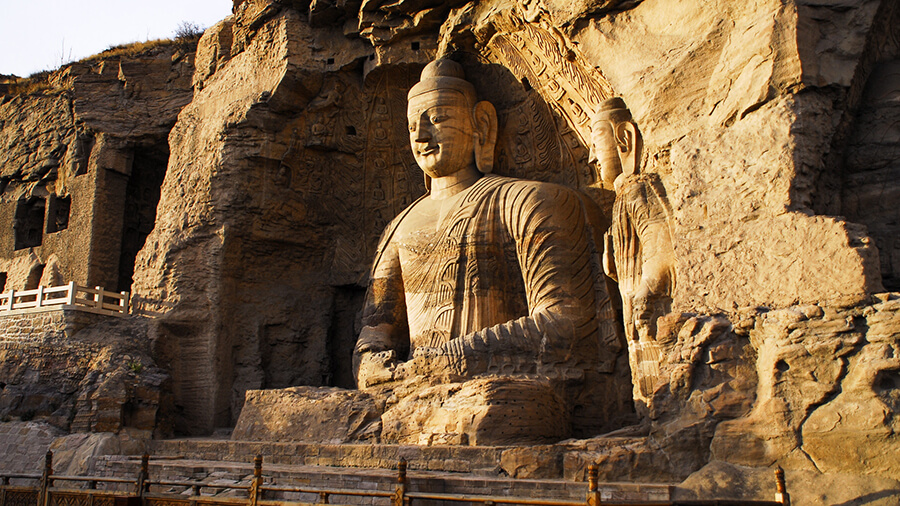 Trip
Notes
What's included?
Photography guide + local professional
Private van transportation
7-night accommodation (best in local)
Inclusive entrance fees to photography locations
Personalized processing instructions
Complimentary Fresh Coffee for Early Morning Outdoor Shoots
Pick-up from Lanzhou Railway Station/airport & Transfer to Dunhuang Railway Station/airport
What's not included?
Arrival and departure flight/train
Travel insurance
Meals (lunch & dinner)
Gratuity for guide and driver if satisfied
How many people can be accommodated in the group?
Max. number of participants: 6 | Min. number: 3.
What is the accommodation situation like?
Participants will be accommodated in the best local hotels, with single occupancy provided.
The price per participant – USD $2,900 for single occupancy | USD $2,700 for shared occupancy
What kind of gear should be brought along?
To ensure a smooth photography experience, it is recommended to bring two cameras, one full frame body with a regular lens and one half frame for a zoom lens, to avoid time spent on lens changes.
A 24-70 and 70-200 lens are necessary for sunrise, while a 70-200 lens is more useful for sunset photography. Additionally, a primary lens with a big aperture (1.4 or 1.8) is recommended for low-light indoor photography.
A tripod is necessary and at least two will be provided as backup. If you are concerned about the weight of your luggage, you can bring only your ball head and use it on one of our tripods. It would also be great if you could bring a mini tripod for your mobile phone to capture time-lapse footage during the tide.
Booking Policy
Deposit: To reserve your spot, a non-refundable deposit of USD 600 is required.
Full Payment: is due 40 days before the tour begins and can be made via PayPal, Alipay, or Wechat.
Refund Policy:
- If you are able to find a replacement, a full refund will be issued.
- Cancelling under 30 days before departure grants a 50% balance refund.
- For cancellations between 30 and 15 days before departure, a 25% refund will be given.
- Cancellations made less than 15 days before departure are subject to a 10% refund
- Please note that the initial deposit will be retained
Instructor: Mercier Zeng
Having years of experience, Mercier Zeng has designed the itinerary for the workshop and will personally lead it.
Mercier has earned over 100 excellent reviews on Trip Advisor after guiding more than 300 photographers from various parts of the world. He has even accompanied some photographers on multiple occasions to Guilin, guiding them since 2014 and helping them capture portfolio-worthy shots, regardless of their level of expertise.
In order to better understand the needs of photographers, Mercier has also traveled to several photography destinations overseas, including Myanmar, Vietnam, Thailand, and New Zealand.
Hi there!
I'm glad to meet you in Xiapu
Come join the tour custom-designed by Mercier Zeng and bring great shots home together!