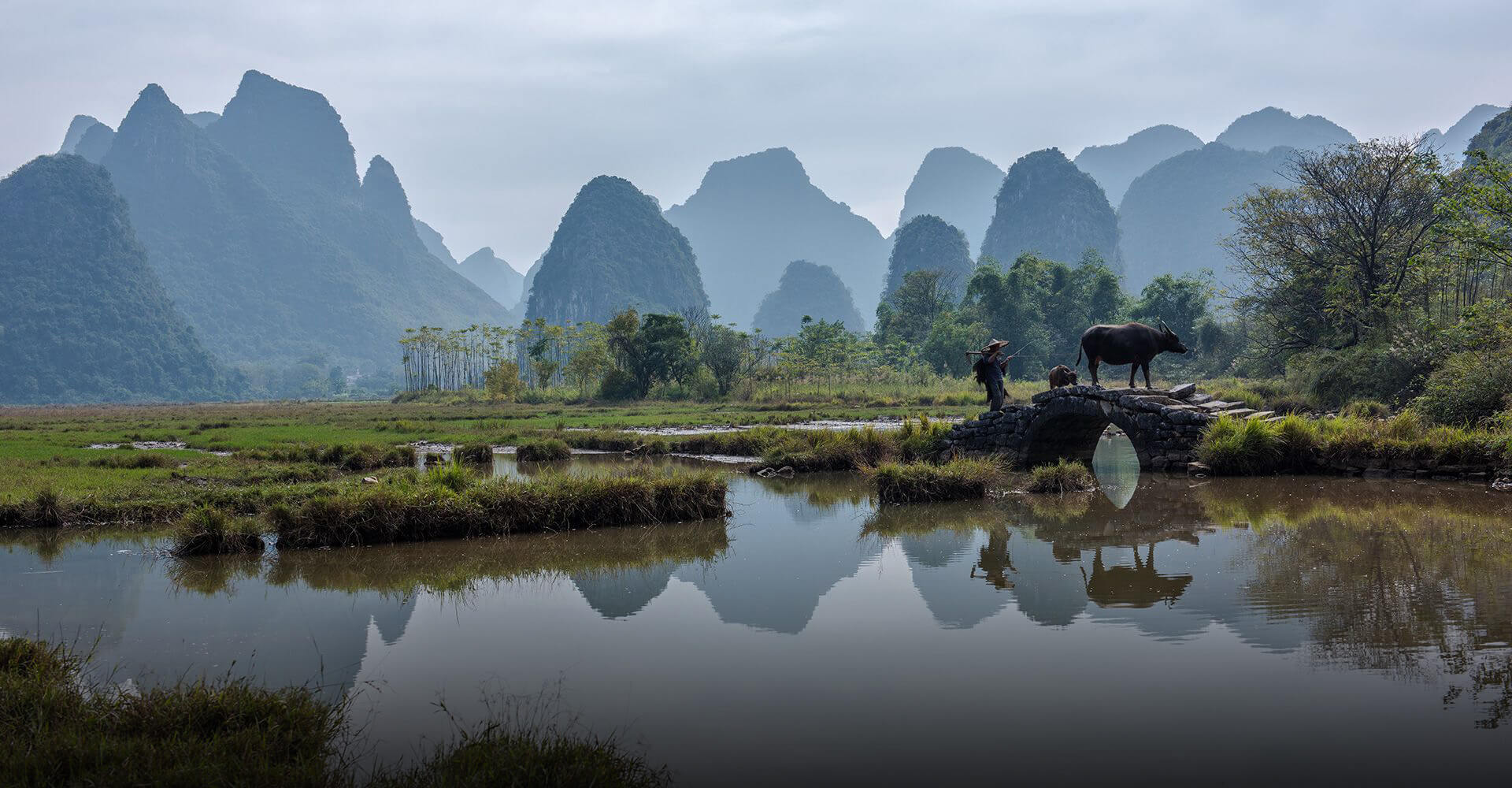 We currently offer private China photo tours that include four primary locations: Guilin, Huangshan, Zhangjiajie and Xiapu.
Our tours provide an opportunity to capture stunning shots of the sunrise over the karst mountains, cormorant fishermen navigating through the mist on the Li River, long-haired minority women walking amidst rice terraces, the unpredictable sea of clouds surrounding the Yellow Mountains, the breathtaking Avatar mountains, and busy farmers swiftly walking on the mudflats. These picturesque moments will be compiled into an impressive photo album of China during our tour.
"We never would have been able to do half of the sights we saw with Mercier on our own."
Bernadette, USA
The Best Photography Guides
At the heart of our photo tours are our exceptional photography guides. Not only are they fluent in English and easy-going, but they are also experts in composition, lighting, and camera settings.
Our tours begin at 4 am and end at 8 pm, ensuring that you have ample time to capture the perfect shots at the ideal moments. We carefully select diverse and remarkable locations suitable for all levels of photography enthusiasts, from beginners to professionals.
We have successfully guided numerous renowned international photographers, surpassing their expectations and helping them capture exceptional photographs.
"
Mercier is a great guide and a great person to be with. He is dedicated and guides you to the best photography spots and makes sure you get plenty of great photo opps.
"
— Ilan & Doron | Israel Top Photographers
China Photo Tour Destinations
Other China Photo Tour Options
Apart from the mentioned photography destinations, there are several other places that are worth exploring, such as Xinjiang, Tibet, the Great Wall, and Gansu & Qinghai. We are organising photo workshops at these destinations. Explore our upcoming workshops or sign up for our newsletter to stay informed about the latest news and updates.