Zhangye Rainbow Mountains and More
A combination of Danxia landforms, the Grand Canyon and Grottoes.
Best of Zhangye
$650
USD
Per Person (based on 2 pax)
Private photo tour, travel by your pace. Instructed by local photo guides.
Best Time
May to October
Experience a short private photography tour that allows you to capture the stunning beauty of China's Danxia landforms. This tour covers the four main photography locations in Zhangye.
Itinerary Details
You can conveniently fly to Zhangye from either Lanzhou or Xining, as both capital cities offer direct flights that take approximately 1 hour. Another viable option is taking a high-speed train.
To ensure sufficient time for exploring the Danxia Geopark in the late afternoon, it is recommended to arrive in Zhangye before 3am. The guide will meet you at either the airport or the railway station.
Enter the Danxia National Geopark around 5am and spend 3 hours to capture the breathtaking beauty of the rainbow mountains from the four main viewpoints. The soft afternoon light during sunset enhances the vibrancy and radiance of the Danxia mountains.
Spend the night at a hotel near the park for convenience.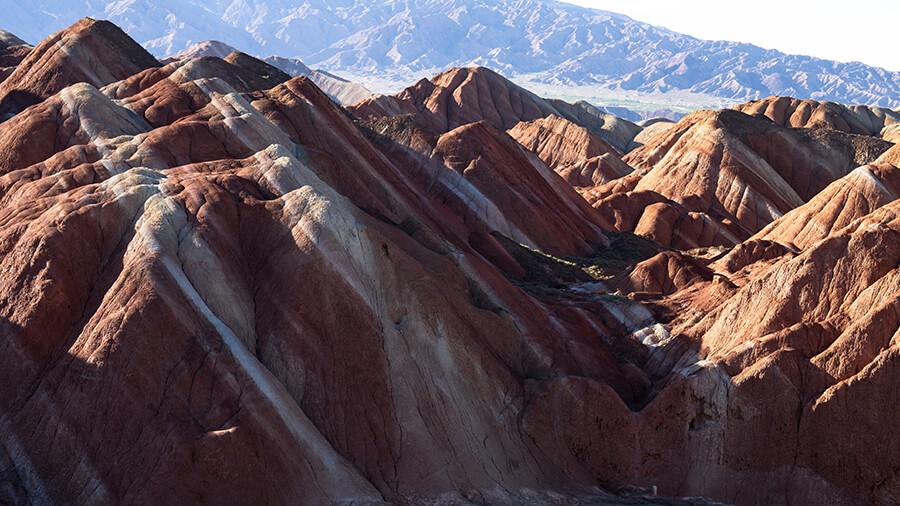 Start your day by revisiting the Danxia Geopark in the early morning. Capture the stunning Danxia landform and the vibrant rainbow mountains from viewpoints No. 3 and 4.
After enjoying breakfast at the hotel, make your way to Binggou Danxia. Capture the unique shapes of the Danxia landforms in this area.
Next, visit the awe-inspiring Pingshanhu Grand Canyon, where you can capture the breathtaking valleys and canyons. Please note that due to physical limitations, hiking down to the bottom of the valley may not be possible.
Stay overnight in Zhangye downtown.
Start your day by heading to Matisi Temple and Grottoes in the morning, beginning an exploration of ancient Buddhism culture.
During your visit, you will have the opportunity to explore several notable grottoes and capture stunning photos from the outside. Plan to spend approximately 3-4 hours here.
In the afternoon, you will be transferred to the airport or railway station, enabling you to depart for Lanzhou or Xining as per your travel arrangements.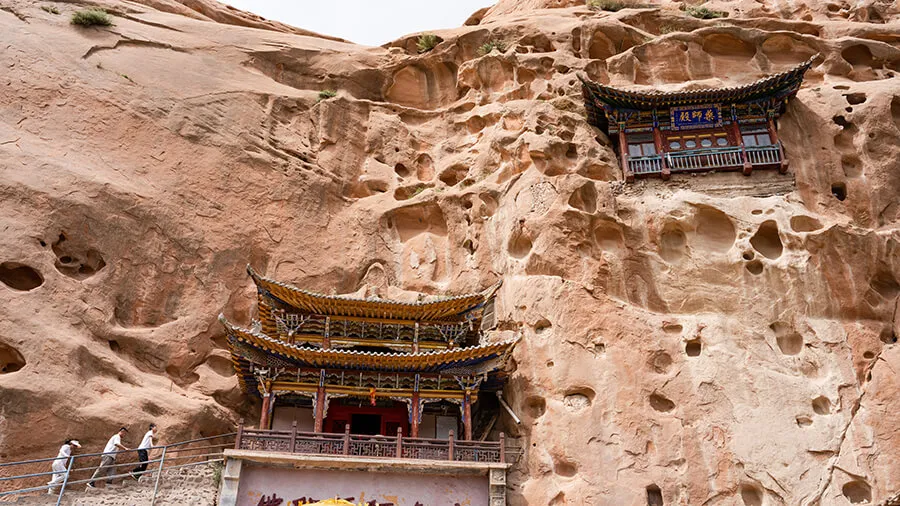 Trip Notes
What's included?
Local English-speaking photo guide
Transportation in private van
All entrance fees to photography locations
Best local hotels for a two-night stay with single occupancy
Airport/railway station pick up and transfer
What's not included?
Arrival & departure flights or trains
Travel insurance
Meals
Tips for guide and driver if satisfied
How many people in my group?
It's a private photo tour. You are the only leading role.
What's the accommodation situation?
We will book the best local hotels for you, offering spacious rooms with western toilets.
You will spend one night in Danxia Geopark and one night in downtown.
How can I customize this itinerary?
Telling us your requirements, such as adding one more day or making it shorter, or focus on somewhere more. We can easily design a new itinerary by your interests.
What camera gears should I bring?
In Zhangye, due to the vastness of the scenic areas, the 70-200mm lens is highly recommended. You will likely use this lens for about 70% of the photo sessions.
Additionally, a medium wide lens such as the 24-70mm is ideal for capturing landscape shots.
A tripod is not essential for this tour as you will be constantly on the move and taking photographs. I personally did not use a tripod during my last trip to Zhangye (August 2023).
Booking Policy
Deposit: a USD 300 non refundable deposit is required to reserve your spot.
Full Payment: is required 40 days prior to the tour starts and is accepted by PayPal, Alipay and Wechat.
Refund Policy:
- a full refund if you could find a replacement.
- there will be a 50% refund of balance payment on cancellations made less than 30 days prior to the scheduled date of departure
- a 25% refund between 30 and 15 days prior date of departure
- a 10% refund on cancellations made less than 15 days of departure
- Initial deposit will be retained.