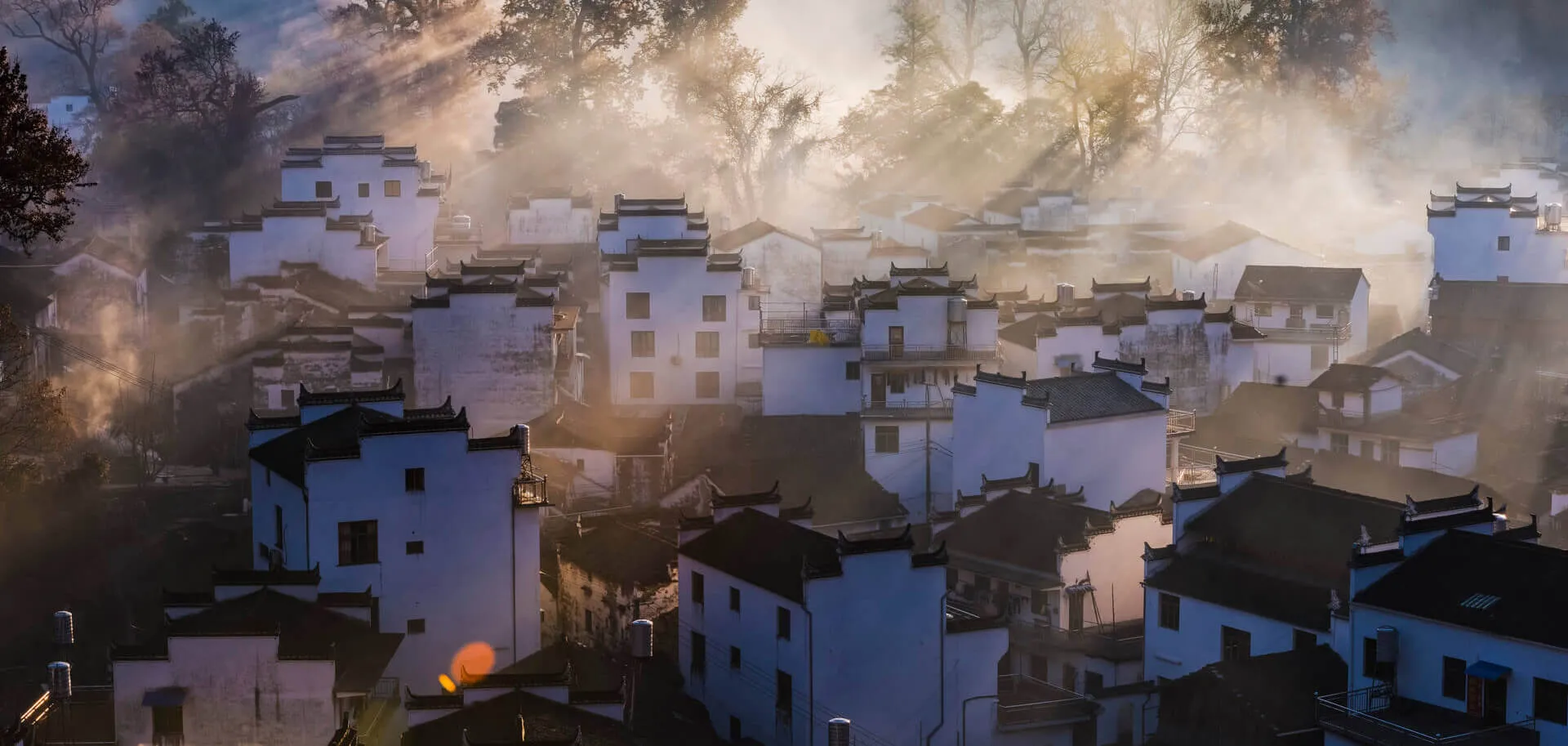 Huangshan & Wuyuan Autumn Foliage 2024
A photographic trip for the most beautiful autumn color.
Experience the enchanting golden autumn in Huangshan and immerse yourself in the captivating deep autumn of Wuyuan within a span of 8 days.
Embark on a photographic journey to capture the charm of ancient villages and architectural wonders.
Witness the spectacle of sunrise rays filtering through autumn foliage, casting a magical glow over residential houses.
Immerse yourself in the vibrant scenes of local traditions, as you capture the sight of chili, corn, and other harvest drying on rooftops.
Marvel at the breathtaking landscapes of the Yellow Mountains, capturing the majestic beauty of sunrise and sunset.
Photograph the awe-inspiring rocky mountains, ethereal sea of clouds, and grand canyons, preserving their magnificence through your lens.
Destinations

Huangshan - Wuyuan

Duration 8 days, 7 nights
Group size Less than 6
Date

November 15-22, 2024

Fitness level Medium
Drone friendly Partial
A taste of what to expect…
Day 1-2: Huangshan Arrival, Huangling - Wuyuan
Arrive in Huangshan and spend the first night downtown.
Next morning, after breakfast, we'll watch how they make old-style cast iron pots.
In the afternoon, we'll visit a place called Huangling. We can take pictures of the autumn sunlight, old streets, villages, and how people live there. The autumn sunlight is famous and shows how people have lived there for a long time. People call Wuyuan's Huangling the "Home of Autumn Sun." It's a cool place for photographers.
In the evening, we'll take photos of bamboo rafts, fishing nets, fishermen working, old villages, peaceful countryside, and fires from fishing at Moon Bay.
Stay overnight in Wuyuan.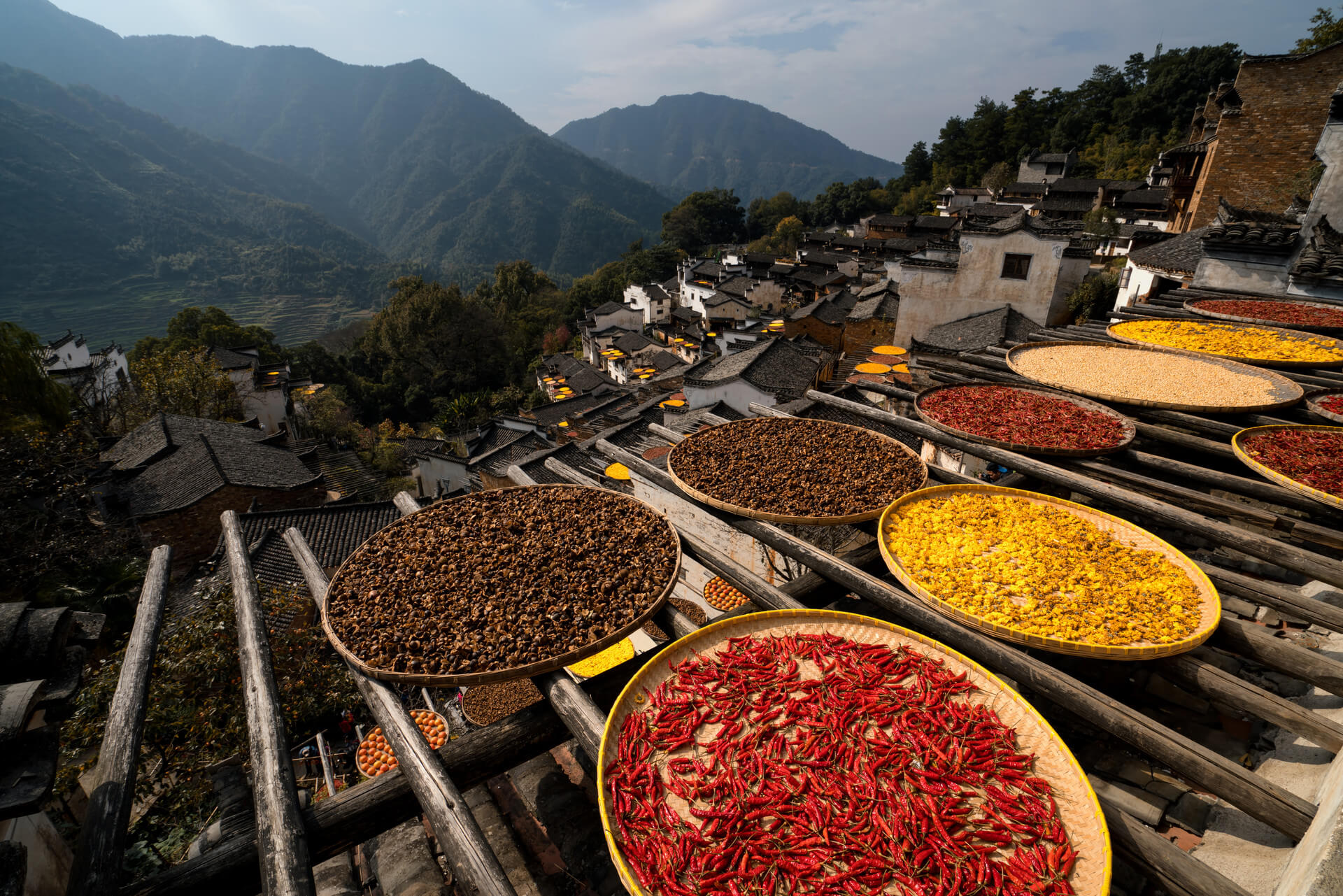 Day 3: Zhangcun - Jujing Village - Shicheng
In the morning, we'll go to Zhangcun. There, we'll take pictures of a long zigzag wooden bridge, bamboo rafts, old villages, and peaceful countryside. We'll even have a fishing boat with nets set up for photography.
After breakfast, we'll head to Yaoli Ancient Town to capture the beauty of the Yao River and its surroundings. We'll take our time and enjoy the quietness of the town in the morning.
In the afternoon, we'll visit Jujing, known as the "Roundest Village on Earth" in China. In the evening, we'll take photos of the round ancient village, the night view of Jujing, car lights making trails, and fireworks.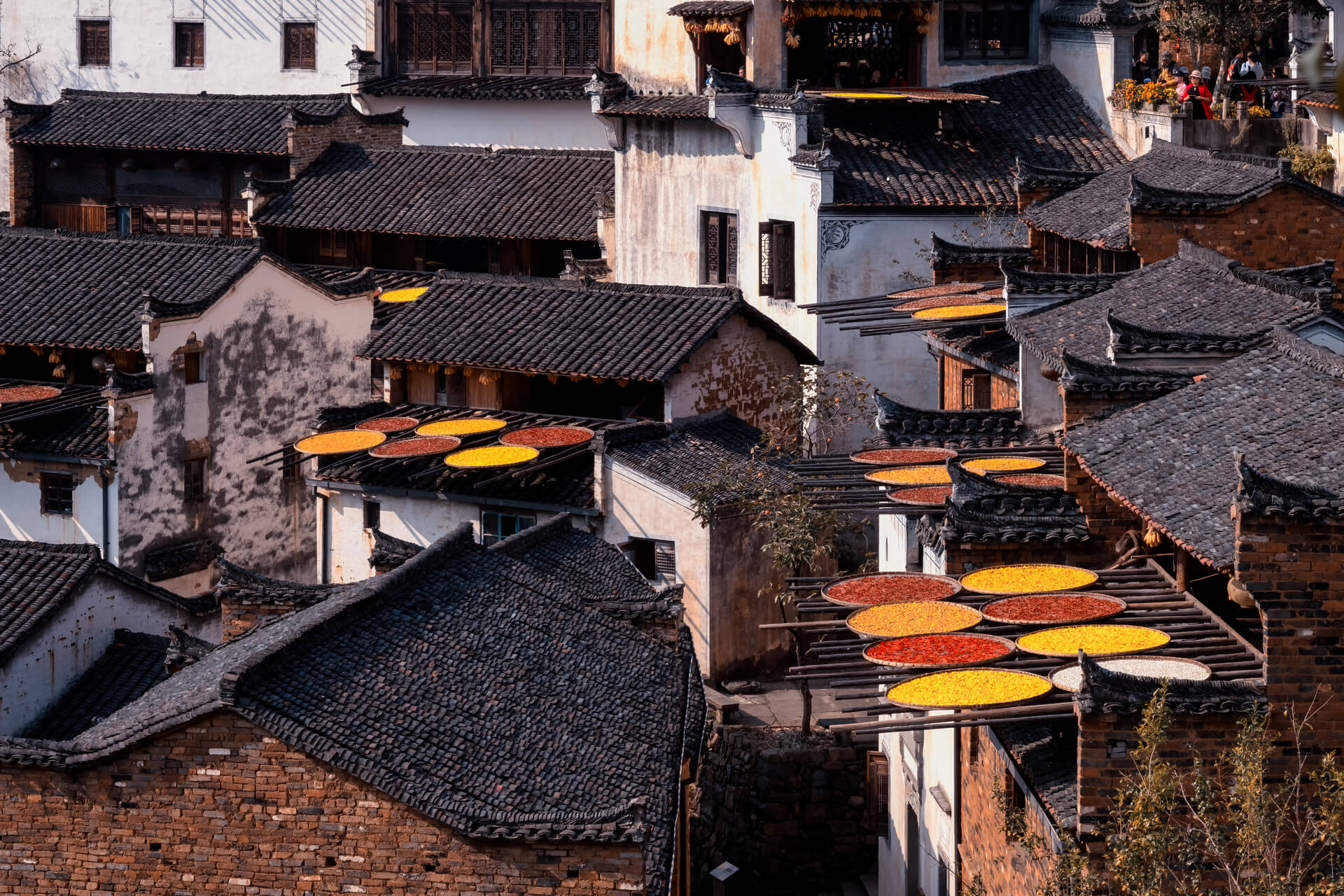 Day 4: Shicheng - Qinghua Umbrelle Factory - Youshancun
In the morning, we're off to Shicheng. There, we'll capture the misty scenes of Cheng Village with its old pink houses and black roofs peeking through. It's a great spot with red maple trees and ancient red-leafed villages that photographers love.
Later, we'll visit Qinghua Umbrella Factory to see how they make traditional handmade umbrellas and more.
In the afternoon, we'll head to Youshan Village, the biggest old village in Wuyuan. We'll take pictures of small bridges, flowing water, rural homes, and farmhouse kitchens.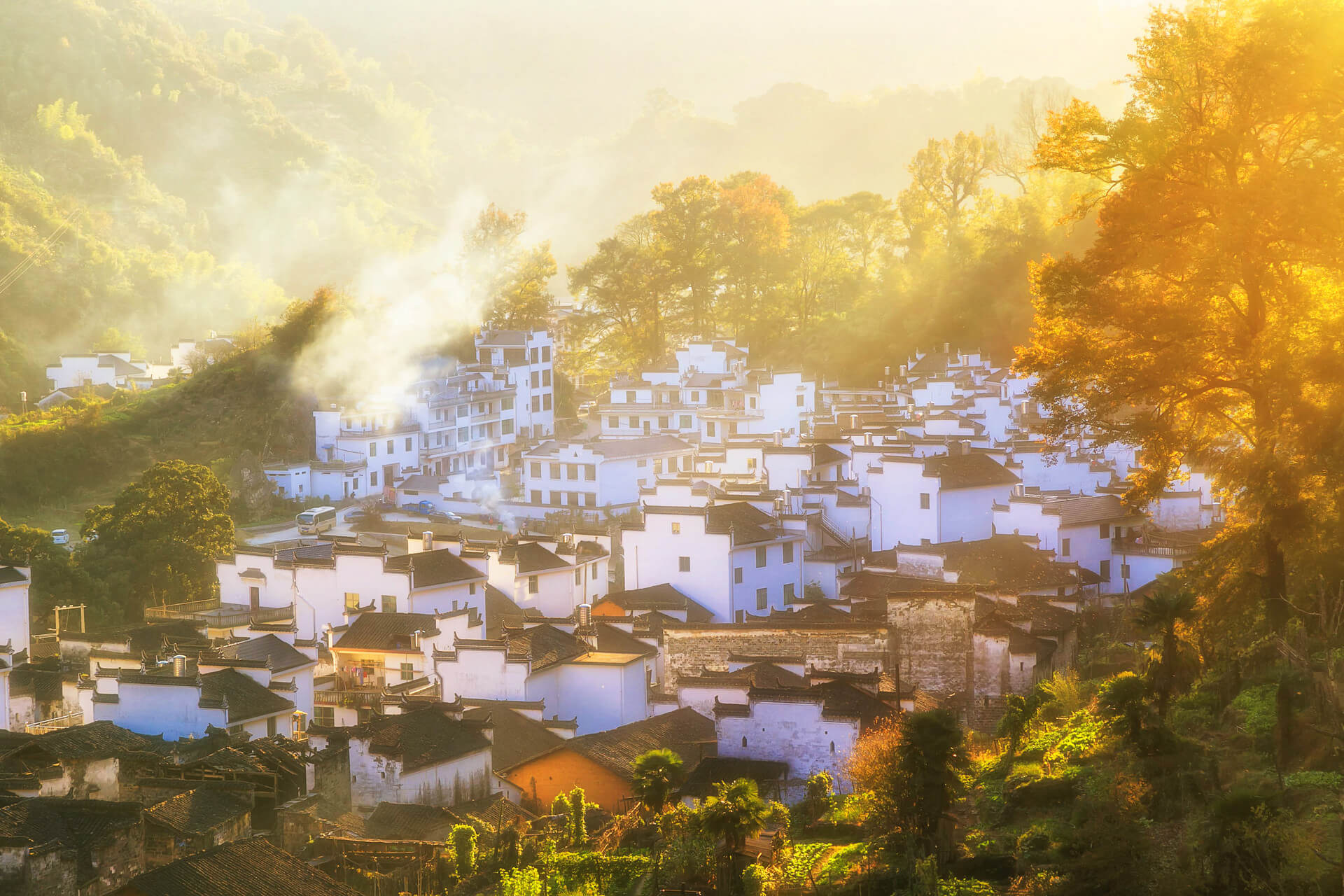 Day 5: Duichongcun - Wan'an Ancient Village - Tachuan - Xieli - Hongcun
Early in the morning, we'll go to Wuyuan's Duihong Village with red maple trees and morning mist.
Next, we'll take pictures of the old street in Wanan Town and the famous barber Huang Liu Liu.
In the afternoon, we'll photograph Tachuan's red autumn leaves, pretty villages, and colorful houses.
On the way, we'll also capture the beauty of Xielin's autumn scenery.
In the evening, we'll photograph the lit-up South Lake, Moon Pool, and Chengzhi Hall in Hongcun.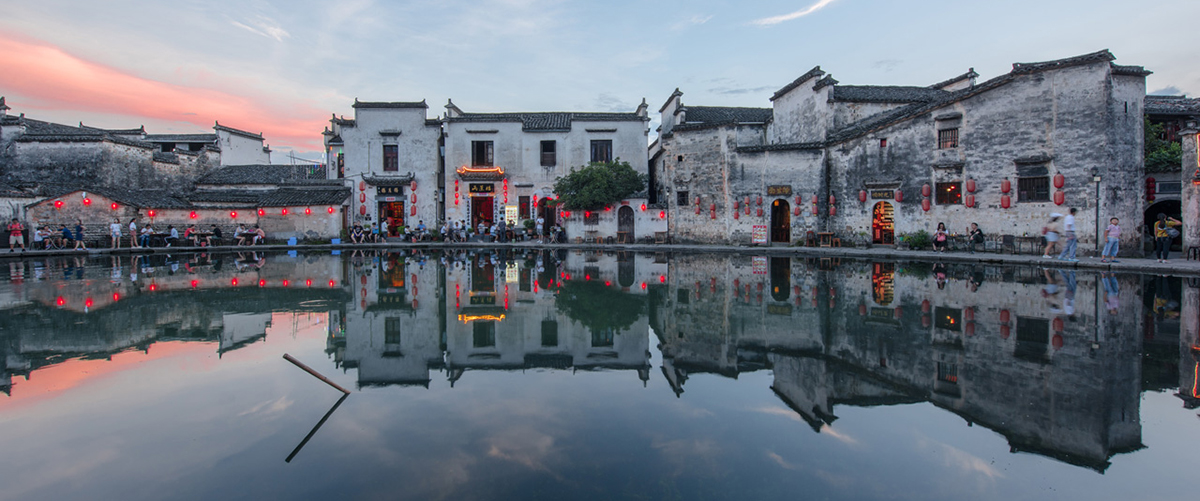 Day 6-7: Yellow Mountains
We're spending 3 days and 2 nights on the Yellow Mountains to take amazing pictures of sunrise and sunset over rocky peaks. We'll also capture morning clouds, unique pine trees, grand canyons, and valleys. We'll stay in two different hotels to get the best photo opportunities.
Our photography spots including:
Celestial Capital Peak
Lotus Pavilion
One Hundred Cloud Ladders
Fairy-walking Bridge - sunset
Bright Top - sunrise
West Sea Grand Canyon - sea of clouds
Flying-over Rock
Dispelling Cloud Pavilion
Lion Peak
Beginning-to-Believe Peak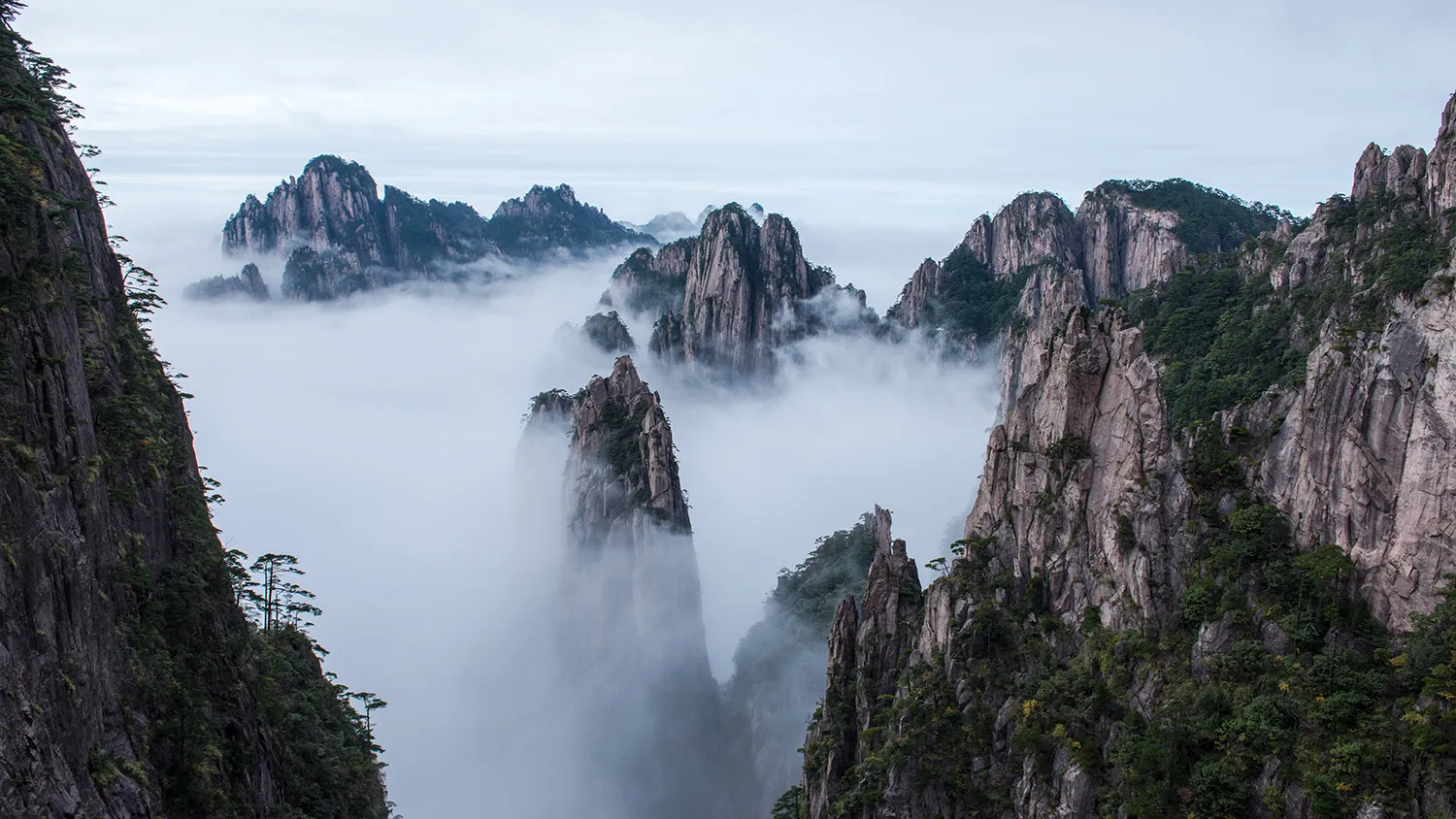 Day 8: Sunrise and Huangshan Departure
We will have our final sunrise session on the Yellow Mountain.
Following that, we will descend the mountain and return to Huangshan downtown around noon. At this time, we will provide transportation to either the railway station or the airport for your departure.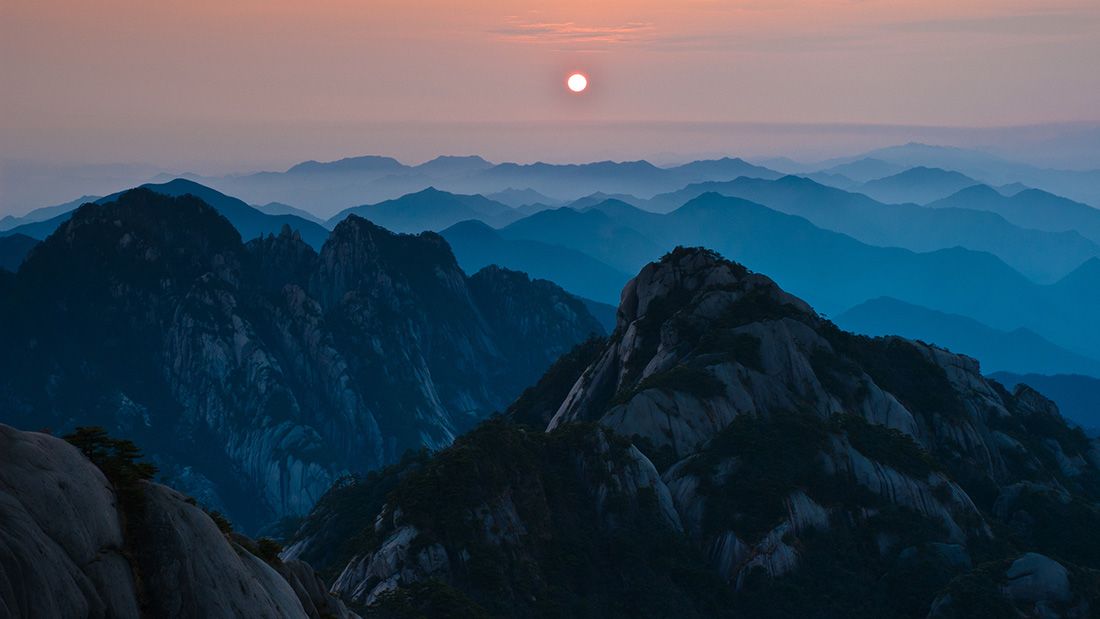 Trip
Notes
What's included?
Photography guide + local professional
Private van transportation
8-night accommodation (5-star or best in local)
Inclusive entrance fees to photography locations
Personalized processing instructions
Complimentary Fresh Coffee for Early Morning Outdoor Shoots
Lanzhou Railway Station/Airport pick-up & transfer
What's not included?
Arrival and departure flight/train
Travel insurance
Meals (lunch & dinner)
Gratuity for guide and driver if satisfied
How many people can be accommodated in the group?
Max. number of participants: 6 | Min. number: 3.
What is the accommodation situation like?
Participants will be accommodated in the best local hotels, with single occupancy provided.
The price per participant – USD $2,850 for single occupancy | USD $2,500 for shared occupancy
What kind of gear should be brought along?
To ensure a smooth photography experience, it is recommended to bring two cameras, one full frame body with a regular lens and one half frame for a zoom lens, to avoid time spent on lens changes.
A 24-70 and 70-200 lens are necessary for sunrise, while a 70-200 lens is more useful for sunset photography. Additionally, a primary lens with a big aperture (1.4 or 1.8) is recommended for low-light indoor photography.
Tripod and head light/torch light are necessary. It would also be great if you could bring a mini tripod for your mobile phone to capture time-lapse footage during sunrise and sunset.
Polarizer filters and ND filters are optional.
Booking Policy
Deposit: To reserve your spot, a non-refundable deposit of USD 900 is required.
Full Payment: is due 40 days before the tour begins and can be made via PayPal, Alipay, or Wechat.
Refund Policy:
- If you are able to find a replacement, a full refund will be issued.
- Cancelling under 30 days before departure grants a 50% balance refund.
- For cancellations between 30 and 15 days before departure, a 25% refund will be given.
- Cancellations made less than 15 days before departure are subject to a 10% refund
- Please note that the initial deposit will be retained
Instructor: Mercier Zeng
Having years of experience, Mercier Zeng has designed the itinerary for the workshop and will personally lead it.
Mercier has earned over 100 excellent reviews on Trip Advisor after guiding more than 300 photographers from various parts of the world. He has even accompanied some photographers on multiple occasions to Guilin, guiding them since 2014 and helping them capture portfolio-worthy shots, regardless of their level of expertise.
In order to better understand the needs of photographers, Mercier has also traveled to several photography destinations overseas, including Myanmar, Vietnam, Thailand, and New Zealand.
Hi there!
I'm glad to meet you in Xiapu
Come join the tour custom-designed by Mercier Zeng and bring great shots home together!