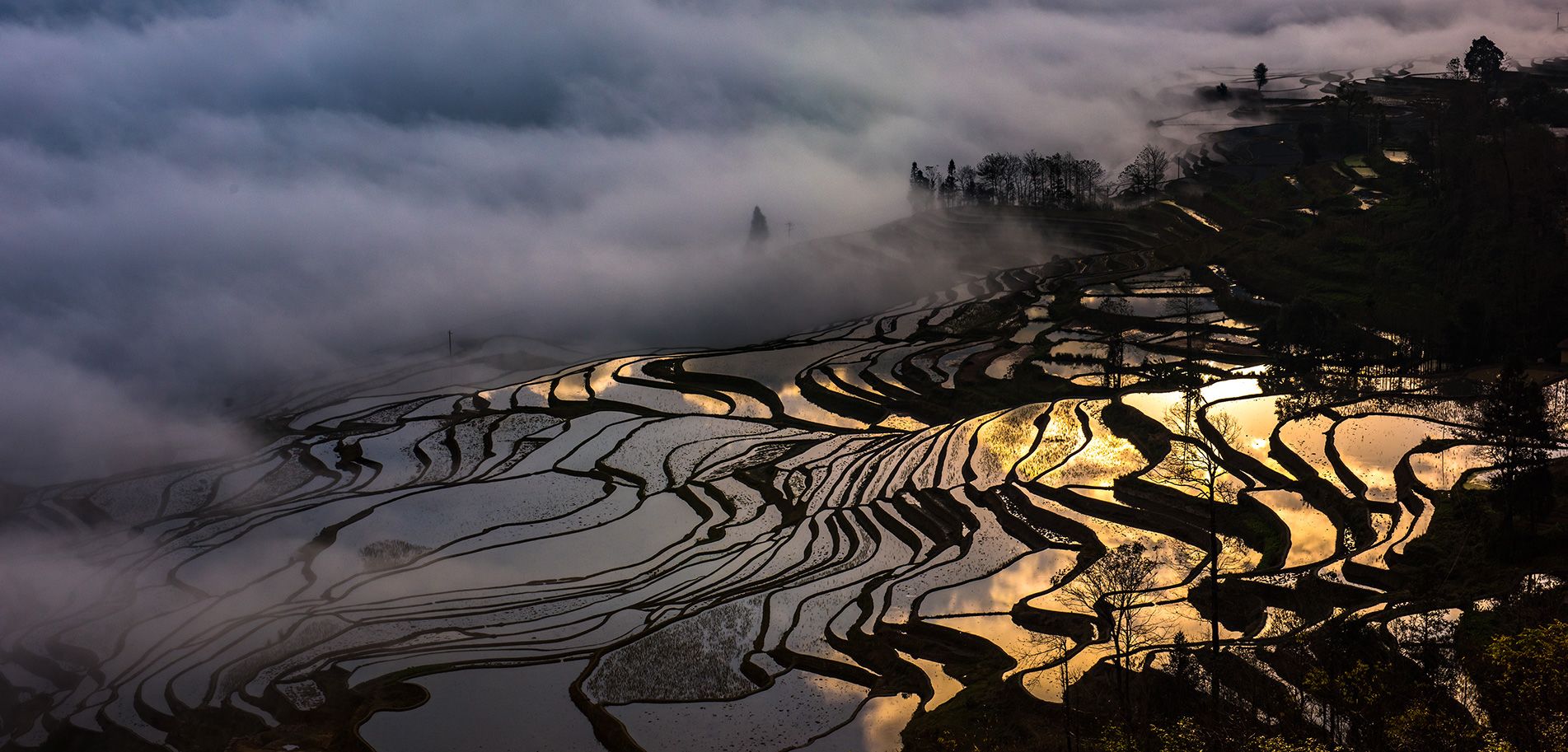 Yunnan: Yuanyang Rice Terraces + Dongchuan Red Land
A photographic trip of the highlights of Yunnan.
Photograph the spectacular Yuanyang rice terraces from dawn to dusk, admire the large-scale rapeseed flower fields and beautiful red land, find out the secret of light and shadow on mirror fields.
Destinations

Kunming, Yuanyang, Dongchuan

Duration 8 days, 7 nights
Group size 8
Date

March 7-14, 2024

Fitness level Medium
Drone friendly Yes
Itinerary Details
Kungming arrival.
Welcoming dinner at 6pm. The tour leader will introduce the trip details at night.
Stay in Kungming.
Trip
Notes
What's included?
Photography guiding
All transportation in the itinerary
Accomordation (4-star, best in local) for 7 nights
Personal processing instructions
Fresh Coffee if outdoor in early morning
Airport/train station pick up and transfer in Kunming
What's not included?
Flight/train to Kungming
Travel insurance
Tips for guide and driver if satisfied
How many people in my group?
Max. number of participants: 8; Min. number: 3.
What's the accommodation situation?
Accommodation is provided in local best hotels and based on 2-people per room.
Price per participant – USD $2700 single occupancy | USD $2400 for shared occupancy
What gears should I bring?
Two cameras will be very helpful, it will save your time to change the lenses. Better to have one full frame body with regular lens, and one half frame for zoom lens.
For sunrise, 24-70 and 70-200 are needed; at sunset, 70-200 is more useful.
Besides, if would be great if you have a primary lens with big aperture (1.4 or 1.8) for low light indoor photography.
Tripod is very necessary of course. We prepare at least 2 tripods for backup, you can bring your ball head only and use it on our tripod if concerning about the weight of your luggages.
I don't think you will use polarizer filters or ND filters in Xiapu.
Besides, it will be great if you can bring a mini tripod for your mobile phone, lots of opportunities to film time-lapse when tide coming.
Booking Policy
Deposit: a USD 300 non refundable deposit is required to reserve your spot.
Full Payment: is required 40 days prior to the tour starts and is accepted by PayPal.
Refund Policy:
- a full refund if you could find a replacement.
- there will be a 50% refund of balance payment on cancellations made less than 30 days prior to the scheduled date of departure
- a 25% refund between 30 and 15 days prior date of departure
- a 10% refund on cancellations made less than 15 days of departure
- Initial deposit will be retained.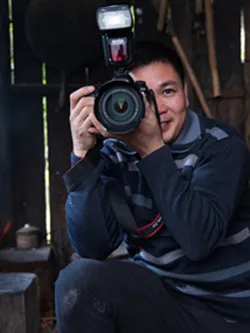 Instructor: Top Gao
Top Gao worked as an English-speaking tour guide for almost 10 years, and got into photography tours since 2016.
Top guided 100+ photographers from all over the world and supported dazons of workshops in recently years for photo tour organizations and clubs from US and Euros area.
Knowing the camera gears well, with unique perspective of composition, will lead you to get portfolio shots in Yunnan.
Hi there!
I'm glad to meet you in China
Join the tour that specially designed by Mercier Zeng and bring great shots home togather!