Yangshuo Photography Tours
Home
Yangshuo Photography Tours
When people talk about Guilin photography, they are talking about Yangshuo photography acatully.
Almost all beautiful karst mountains are in Yangshuo area, the paradise of landscape photography.
Most popular and classic cormorant fishermen photographs were all taken in Xingping, which is an ancient town and about 40 min drive from Yangshuo.
The award-winning photos of worldwide photographers are all about karst mountains and Li River in Yangshuo territory.
We lead you to create unique photos
We are always exploring unique locations
We are working from 4am to 9pm
We are on-timing to make sure you take up the best spots in popular mountains
We take you to visit the authentic families in less visited villages
We know camera settings in different cases for a better shot
What to photograph in Yangshuo?
#1 The most beautiful landscape at sunrise
Climb the mountains in the an early morning, capture the beautiful mountains in blue hour, sunbirth until sunray through clouds.
Meet the miracle sea of clouds in between mountains.
June to November normally presents the best views.
#2 Sunset over karst mountains
The best time to photograph sunset view are before or after summer rainstorm season, the sunny days after rain or a cold day.
#3 Cormorant fishermen and fishing lights in the Li River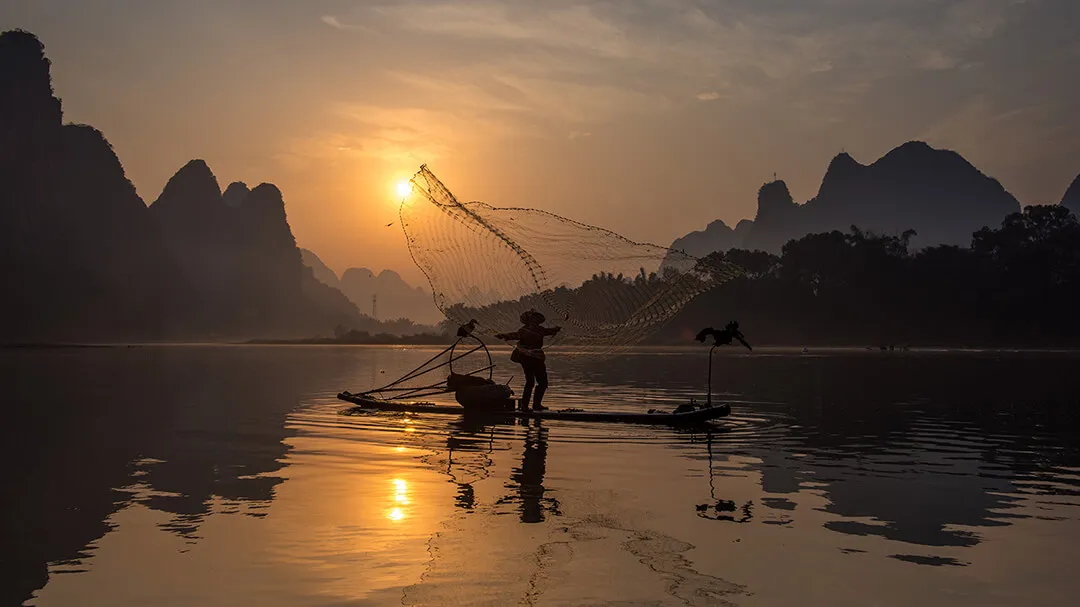 #4 The spectacular mountain reflections at dawn in the Li River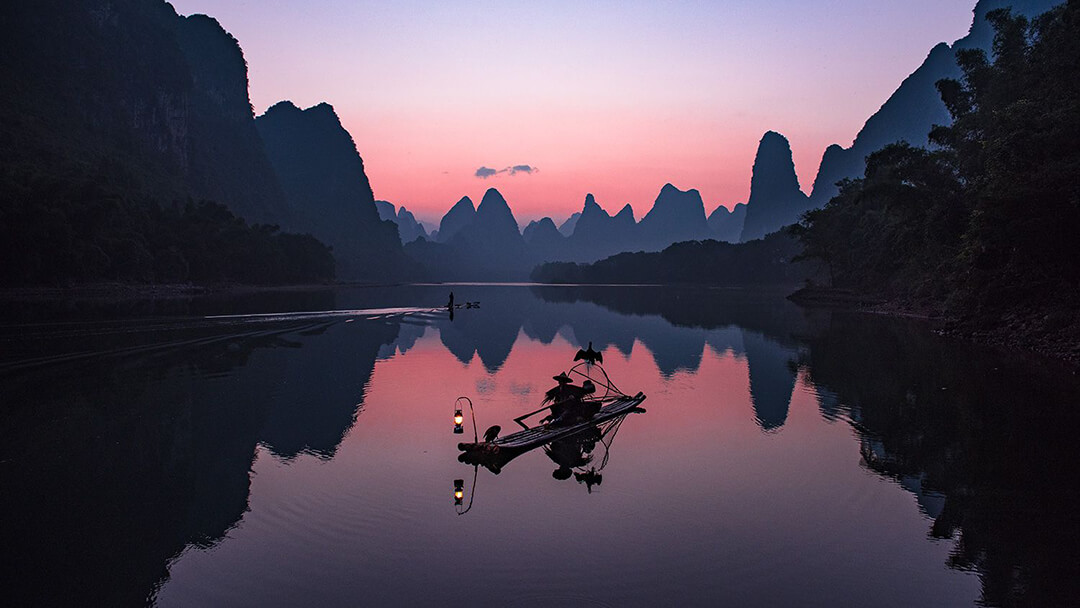 #5 The peaceful and idyllic countryside life
#6 Ancient residence and story-telling people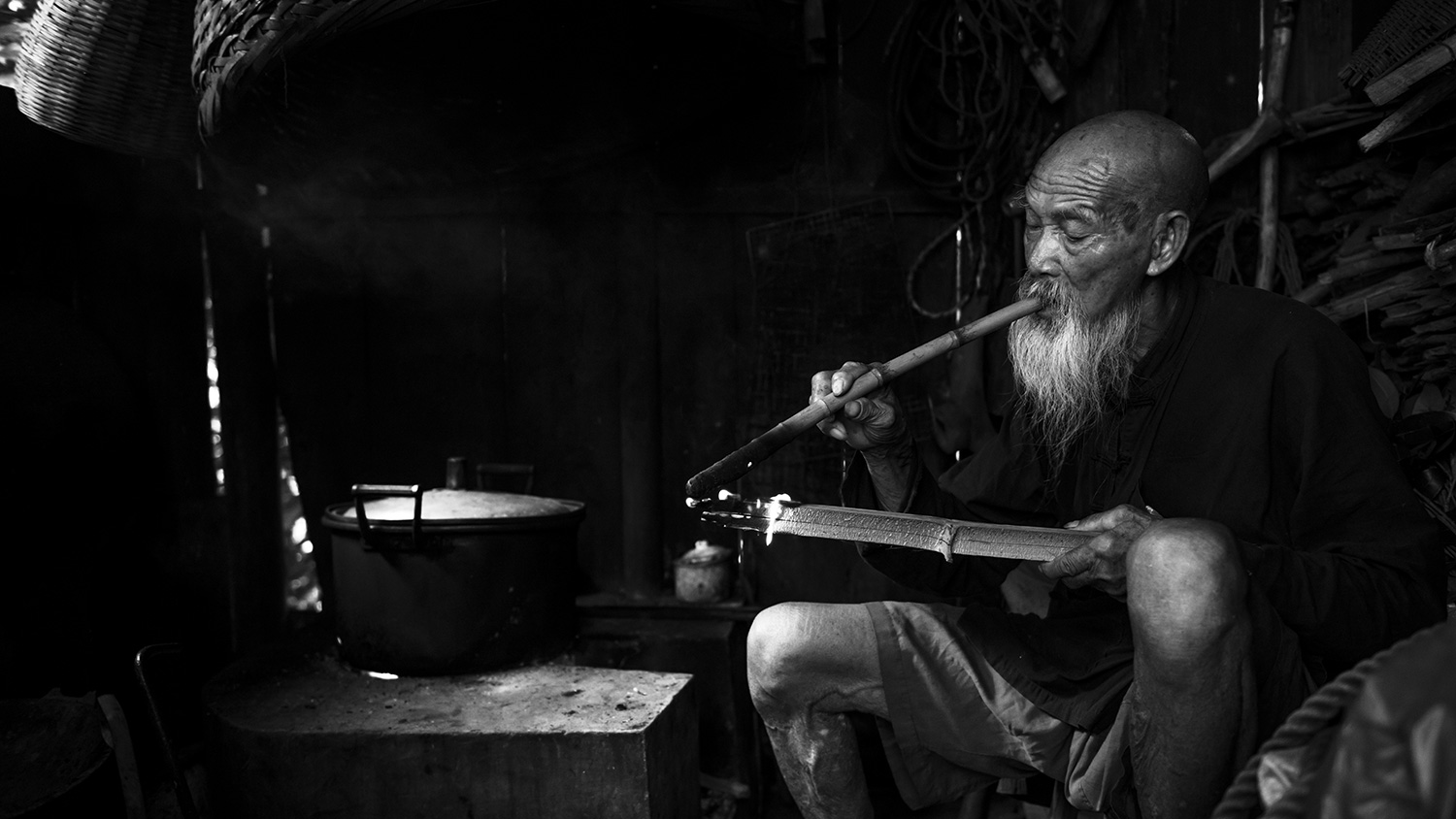 Yangshuo Photography Tour Inspiration
Landscape Sunrise + Cormorant Fisherman at Sunset
Capture the sunrise and sea of clouds in between mountains.
The cormorant fisherman is the highlight of Yangshuo photography. Shoot the casting net in red glow and gas lamp portraits in blue hour.
Landscapes Sunrise + Sunset
The trip is an off-the-beaten track. Go climbing a few mountains, even rock climbing. You will be shocked by amazing karst landscapes. Enjoy sunrise from mountains, shoot sunset goes down mountains.
The photos here are what I will take you to shoot.
Mountain Sunrise + Bamboo Rafting + Old Fisherman Family Visit + Sunset
The main itinerary will focus on Xingping ancient town area. The sceneries arround Xingping are amazing.
Starting from the mountain sunrise, admire the landscape of the Li River by the motorized rafting. Photograph karst mountains, small villages near lake, and take a visit of the oldest fishermen.