The Yellow Mountains offer year-round beauty for photography, with the period between April and November being best for capturing stunning sunrise and sunset shots. From December through to March of the following year, the Yellow Mountains provide an ideal setting for photographing snowy landscapes.
Although the Yellow Mountains are renowned for their picturesque scenery, visitors should be aware that the area experiences over 200 rainy days each year, with the rainy season typically occurring between June and August.
Huangshan (Yellow Mountains) Weather Data by Month
Apr
May
Jun
Jul
Aug
Sept
Oct
Nov
Dec
Jan
Feb
Mar
Min. Temp (°C)
5
9
13
16
15
11
7
1
-3
-6
-4
-1
Max. Temp (°C)
11
15
18
20
20
17
13
8
4
1
2
6
Min. Temp (°F)
41
48
55
61
59
52
45
34
27
21
25
30
Max. Temp (°F)
52
59
64
68
68
63
55
46
39
34
36
43
Rainfall (mm)
135
347
332
218
179
83
88
66
48
55
84
140
Rain days
18
18
18
16
18
15
12
10
9
14
15
18
Humidity (%)
233
273
459
335
305
180
112
83
51
79
112
183
Best Time
Rainy Season
Best Time
Snow Scenery
What makes these months the ideal time for photography in the Yellow Mountains?
Yellow Mountains' spring season spans from April to May when the trees are lush and tender, making it the ideal time to capture the beauty of pines and stones through photography.
September to November offers a more consistent climate and fewer tourists, particularly in November.
From December to March, Huangshan is covered in a blanket of snow, and there are several snowfalls throughout this period. With some flexibility in your travel dates, you can check the weather forecast 5-10 days in advance and choose the right time to visit. In doing so, you can capture unique and stunning photographs of Yellow Mountains after or during the snowfall.
Additionally, Huangshan's tea picking season falls between April and June, offering an opportunity to photograph farmers working in tea plantations if you're interested.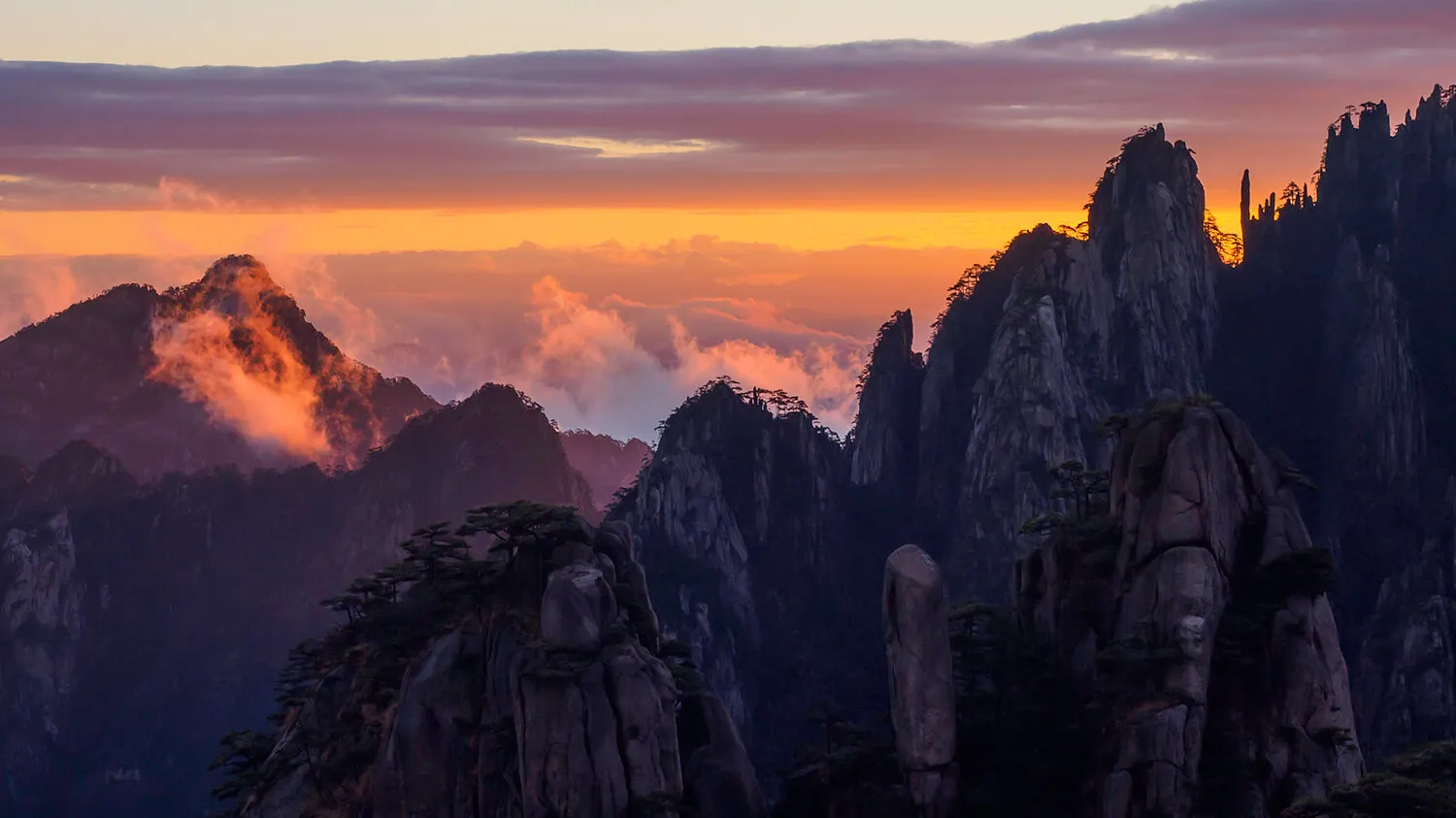 Yellow Mountains Sunrise © Olyodyssey
What is the best time for capturing photos of sea of clouds?
Yellow Mountains experience nearly 250 days of fog annually, and the weather is highly unpredictable, with sunny skies in the morning quickly transitioning to dense fog or rain in mere hours.
The best chance of capturing a sea of clouds occurs between September and May due to the significant temperature differences between day and night, especially following rainy or snowy weather. However, there are fewer occurrences of sea of clouds during the summer months (June to early September).
Occasionally, visibility can be obstructed for several days. Nonetheless, the challenge also presents an opportunity to capture unexpected yet remarkable shots, with nearly 50 days of sea of clouds over the mountainside.
During my several trips to Yellow Mountains, I witnessed sea of clouds every time, with only two instances of magnificent sunrises and sunsets.
Don't despair! Time-lapse photography is an excellent way to take advantage of such conditions. I spent at least an hour at a particular location to capture these mesmerizing phenomena.
Our photo guides will modify the itinerary based on weather and cloud height changes. By exploring various routes and photography spots, you can fully immerse yourself in the beauty of sea of clouds.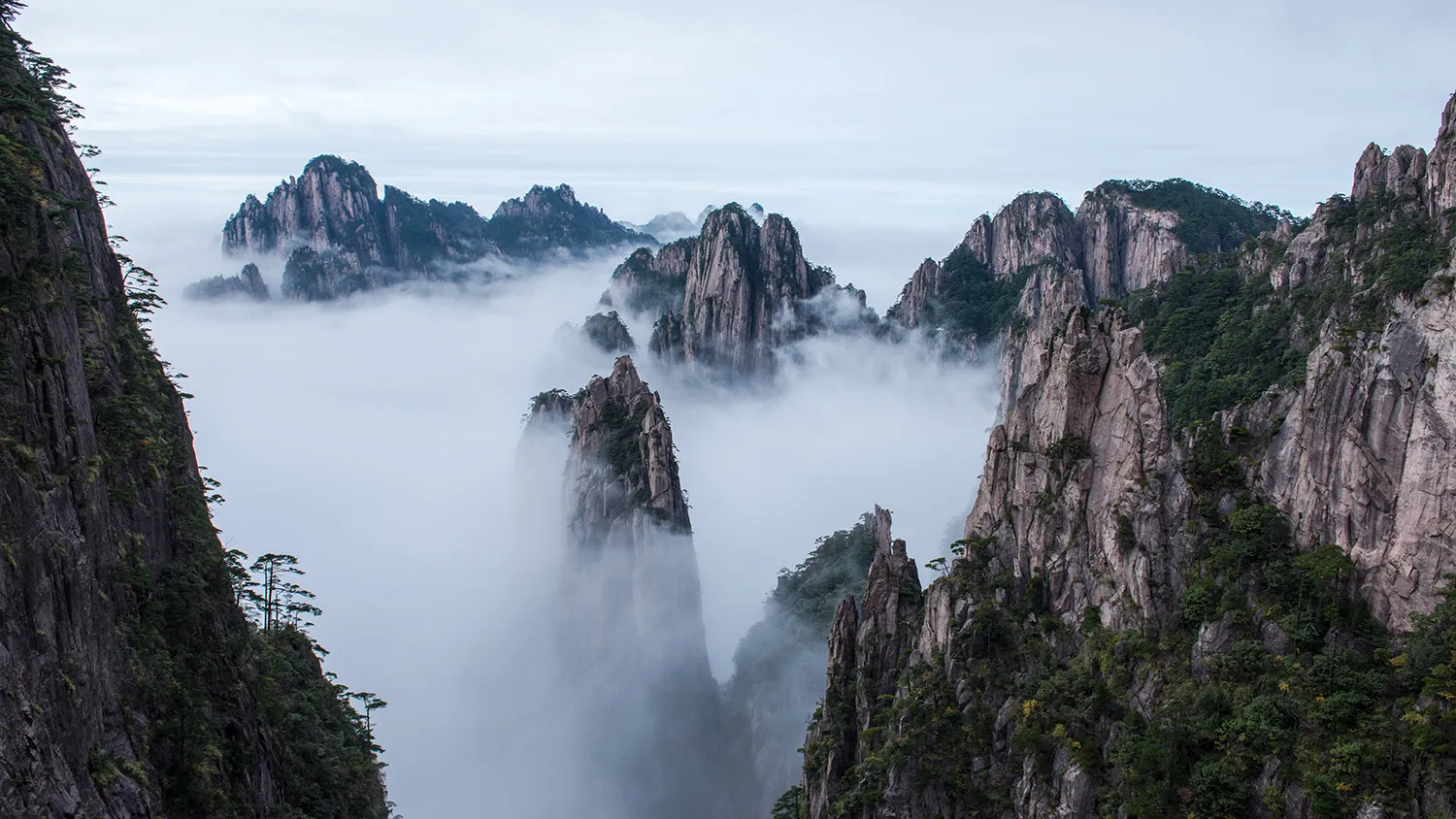 Taken in the middle of October with one of customers from US
What is the best time for capturing photos of rapeseed flowers in Huangshan and Wuyuan?
The period between March and May marks the rapeseed flower season when the vibrant golden yellow blooms adorn the ancient Huizhou-style villages.
For photography enthusiasts, Shitan is a highly recommended spot that is located about 1.5 hours away from downtown. While the high mountains offer stunning vistas of the rapeseed flowers, the sea of clouds, and the S-shaped river in Xin'an River add more possibilities for breathtaking shots. However, the road leading up the mountain is arduous, and one must take the local mini-van to reach the spot.
Wuyuan is another ancient village that can be accessed within a 40-minute journey via high-speed train from Huangshan. The rapeseed flower season in Wuyuan is earlier than the Huangshan area due to the climate, and the best time to capture the beauty of the ancient village inundated with yellow flowers and the old steam train traversing the flower fields is between February and March.
However, note that this small village attracts a large number of tourists and photographers during this high season, making it challenging to find a spot to capture great photographs.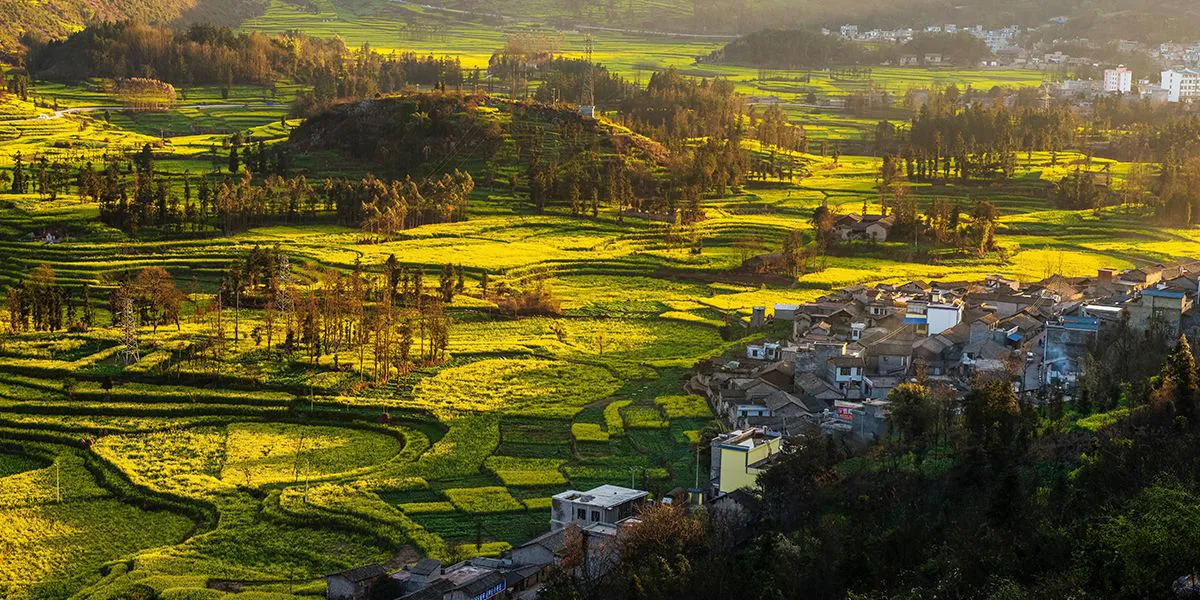 Rapeseed Flowers View in Wuyuan in March
Smart Travel - Dates to Avoid in 2023 & 2024
In the following time periods, the number of tourists will increase by 5-10 times than usual, and the price of hotels in Yellow Mountains will increase by 50% or even more.
Chinese New Year (February 9-15, 2024): This period sees a significant influx of Chinese tourists, and the weather can be freezing, with temperatures dropping as low as minus 10 degrees.
Summer holiday (July-August): With schools on break, this period marks the start of the peak tourist season, and the number of visitors can rise dramatically. Be prepared for large crowds and long lines at popular attractions.
National Day (Sept. 29 - Oct. 6, 2023): This is the busiest time of the year in China, and it is not recommended to visit any place during this period. The crowds can be overwhelming, and transportation, accommodation, and attractions can be heavily congested. It's best to plan your trip around this time or choose an alternative destination.
May Labor holiday: April 29 - May 3, 2023
Dragon Boat Festival: June 22-24, 2023
Mid Autumn Festival: September 29-30, 2023
Photographs Captured Between January to December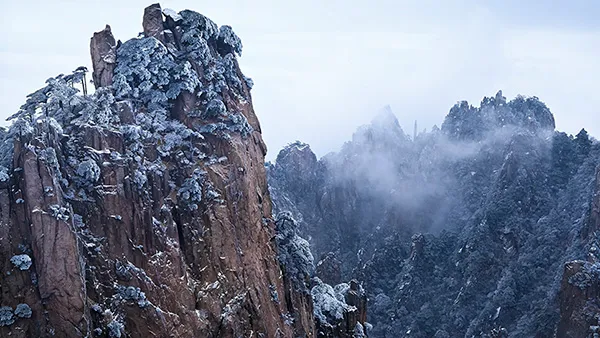 Taken in January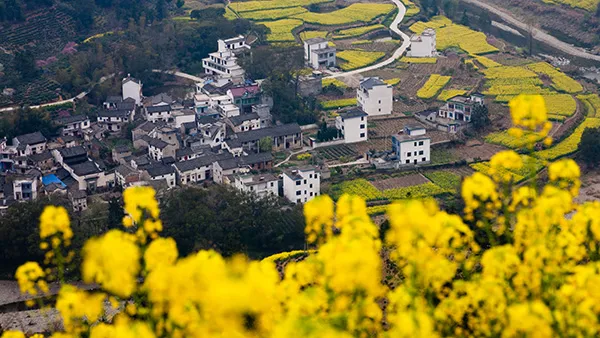 Taken in February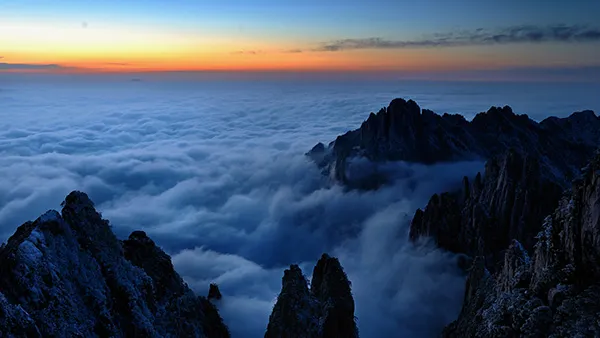 Taken in March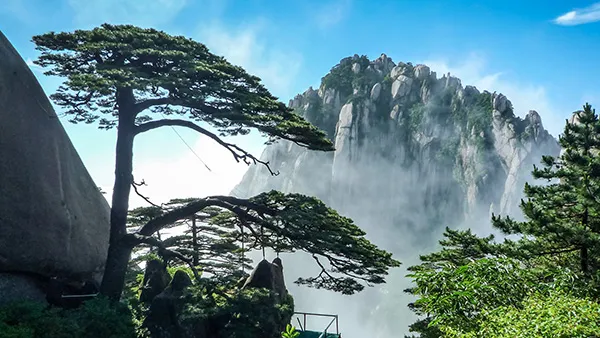 Taken in April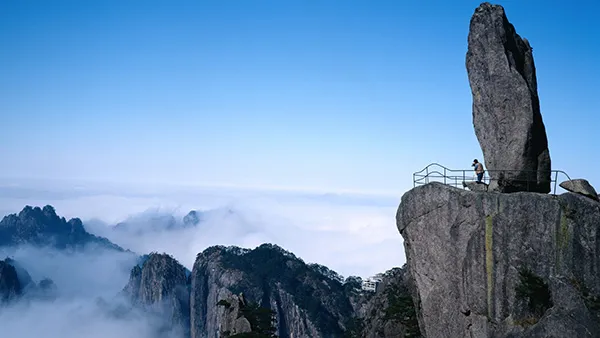 Taken in May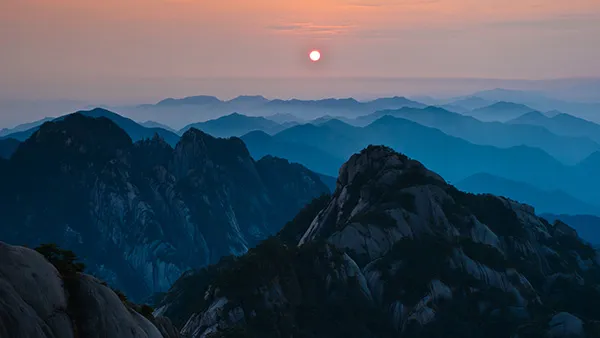 Taken in June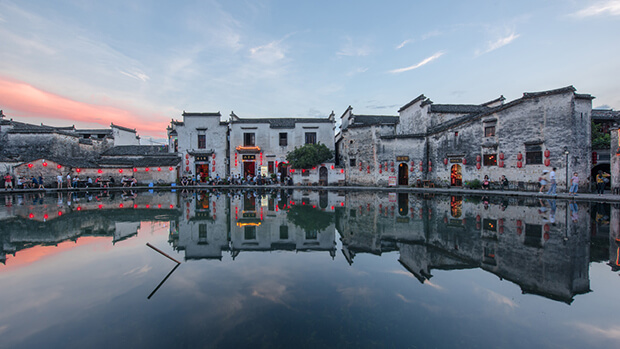 Taken in July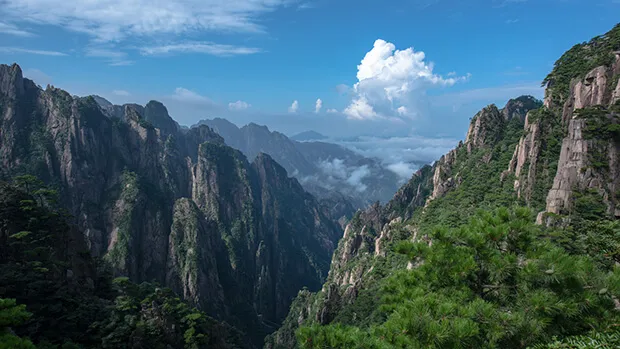 Taken in August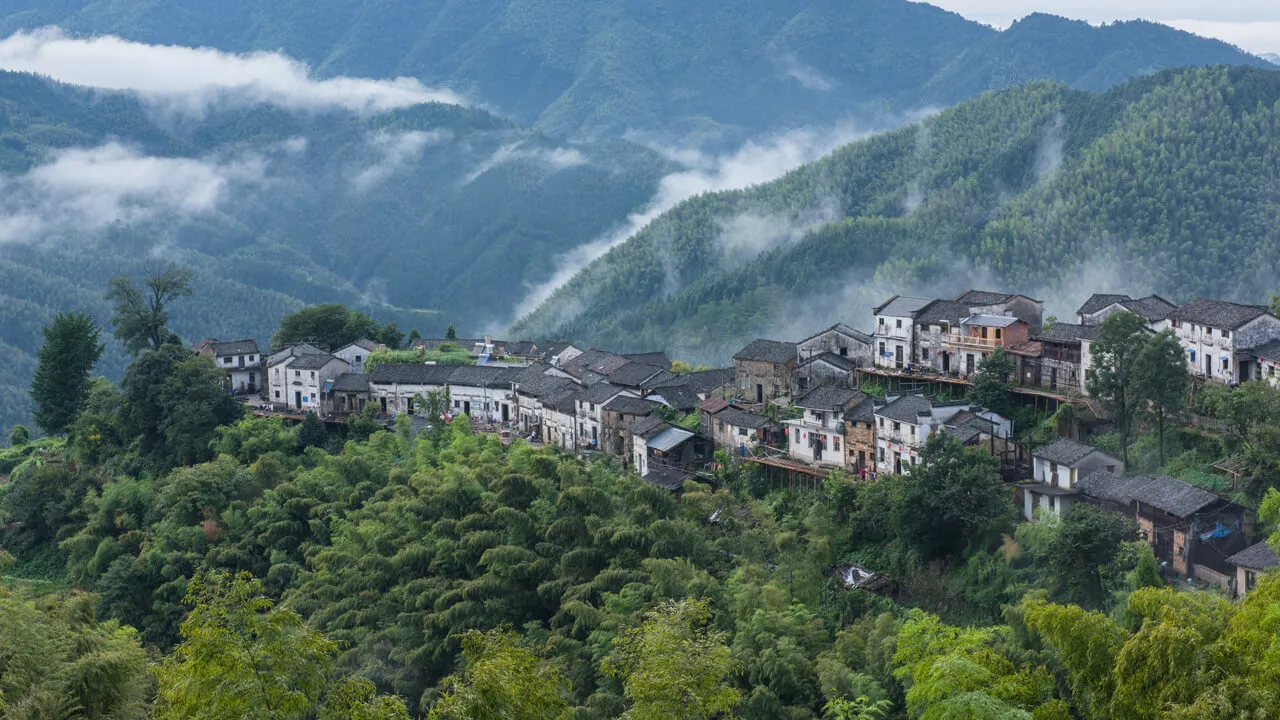 Taken in September
Taken in October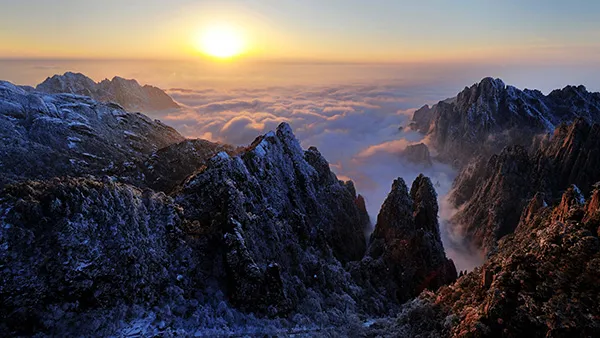 Taken in November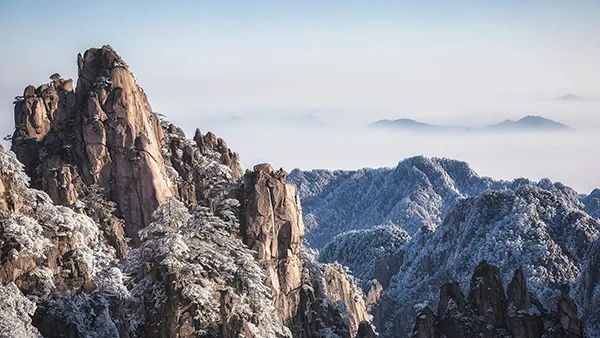 Taken in December