Best Time to Visit Guilin
Guilin
Best Time to Visit Guilin
May to October is the best season for photography in Guilin due to its reduced rainfall and increased chances of good lighting for landscapes. In 2022, the most ideal period for landscape photography was from August to September, where we experienced impeccable sunrises and sunsets. Nonetheless, the first half of the year had an unusually prolonged rainy season from February to June.
Nevertheless, the best time for photography is subjective to the subject matter being captured.
While March to May is ideal for capturing flooded rice terraces, it may not be optimal for mountain and river photography as there are fewer opportunities for clear sunrise and sunset shots.
From June to August, there are more chances to take stunning sunrise and sunset photographs of mountains and rivers, but there's also a higher possibility of rainstorms or even typhoons, resulting in flooded and dirty rivers. As with everything in life, perfection unattainable.
However, with a stroke of luck, you can capture great photos in any month. Check out the accompanying pictures taken throughout the year, from January to December.
Guilin Weather Data by Month
Jan
Feb
Mar
Apr
May
Jun
Jul
Aug
Sept
Oct
Nov
Dec
Avg. Temp (°C)
9
9.7
13.6
19.1
23.9
26.5
28.7
28.4
26.6
21.8
15.8
11.1
Min. Temp (°C)
5.2
6.3
10.1
15.1
19.8
22.3
24.2
23.5
21.4
16.8
11.2
6.5
Max. Temp (°C)
12.8
13.1
17.1
23.1
28
30.7
33.3
33.3
31.9
26.9
20.4
15.7
Avg. Temp (°F)
48.2
49.5
56.5
66.4
75.0
79.7
83.7
83.1
79.9
71.2
60.4
52.0
Min. Temp (°F)
41.4
43.3
50.2
59.2
67.6
72.1
75.6
74.3
70.5
62.2
52.2
43.7
Max. Temp (°F)
55.0
55.6
62.8
73.6
82.4
87.3
91.9
91.9
89.4
80.4
68.7
60.3
Rainfall (mm)
55
84
140
135
347
332
218
179
83
88
66
48
Rain days
16
16
19
20
19
18
16
15
8
10
9
9
Humidity (%)
73
75
79
81
81
82
79
78
73
70
67
67
Rainy Season
Best Time
Low Season
It's possible that you're already aware that Guilin receives a significant amount of rainfall. However, it's worth noting that heavy rain during the months of June to October can be beneficial, as it has the ability to cleanse the atmosphere and reveal the stunning mountains, making it an ideal time for capturing landscape photography.
Hints for Choosing the Right Time to Go
Due to the high humidity levels in Guilin, the mountains and sky in the area often appear hazy. However, heavy rain, particularly following a typhoon, can result in clear visibility of both the mountains and sky. If your travel plans are flexible, it's advisable to review the monthly weather forecast to plan a photography tour after a typhoon.
Guilin is typically impacted by typhoons from June through October. After a typhoon, the mountains may remain clear for up to a week, and sunrise may provide excellent opportunities to capture stunning images of the sea of clouds between the mountain peaks.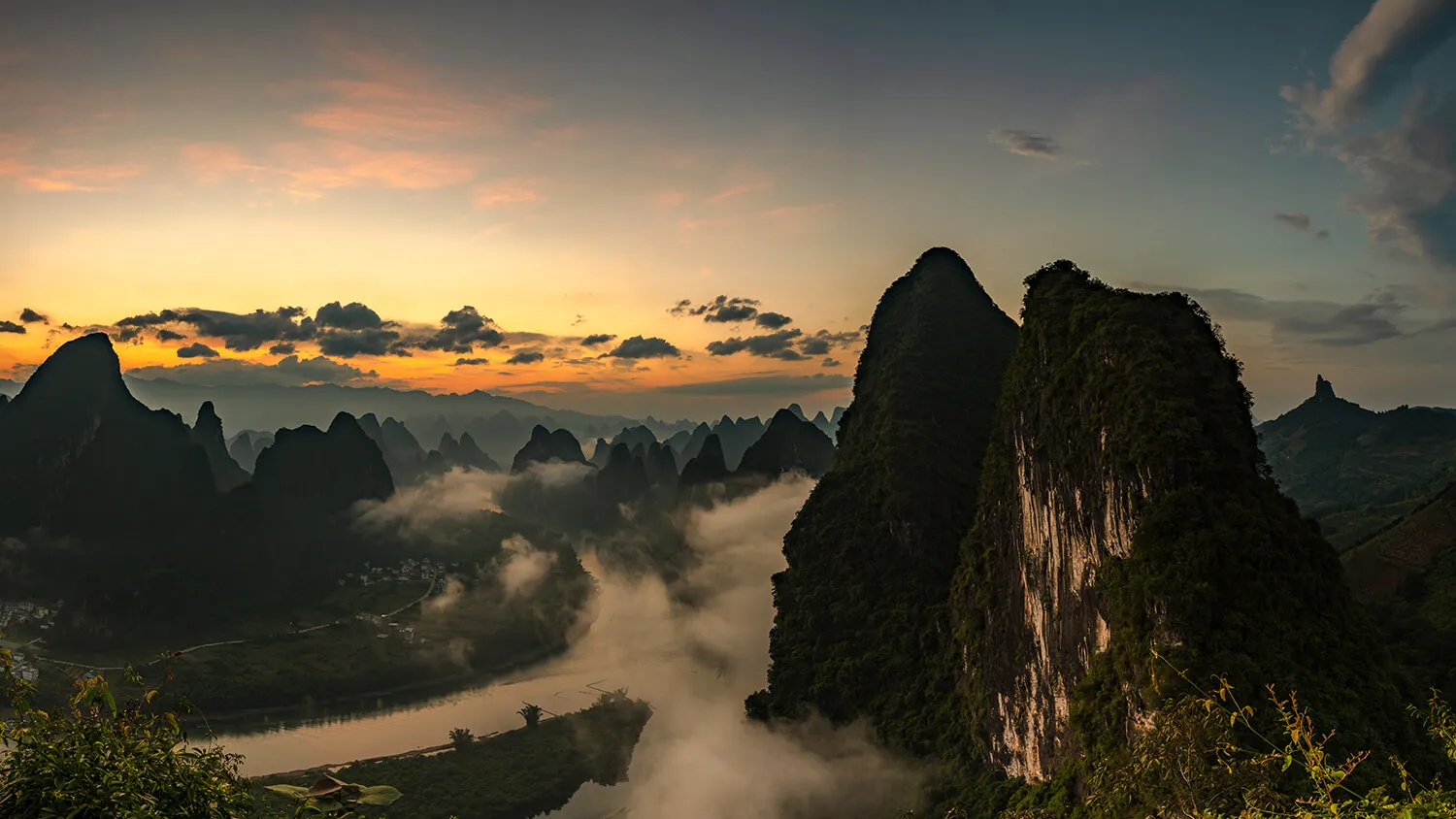 Taken in August
Best Time for Longji Rice Terraces Photography
The ideal time for photography of the Guilin Longji rice terraces depends on your preference for capturing either the flooded or the golden fields. Typically, photographers focus on two seasons: when the fields are flooded and when they turn yellow during the harvest.
To capture the flooded rice terraces and the misty village, plan your visit between March and mid-June, as rice seedlings are transplanted around June 20th every year.
For those interested in shooting the golden rice terraces, the recommended time to visit is from late September to mid-October, as rice harvesting usually takes place around October 20th..
Please keep in mind that planting and harvesting dates may vary depending on the weather conditions. Additionally, it is advisable to avoid visiting during the first week of October, as it coincides with a national holiday in China and can be quite crowded.
Taken in May
Taken in October
Travel Smart - Dates to Avoid in 2023 & 2024
Guilin experiences clearly defined low and high seasons, with the period from May to October being the high season. During this time, photography and tourist hotspots tend to be crowded, and hotel prices tend to rise. Furthermore, certain holiday periods are particularly busy, with three to ten times more tourists than usual.
To ensure that your trip is not spoiled by the crowds, it is advisable to avoid the dates listed below when planning your Guilin photo tour in 2023 and 2024. Although most photography locations are intended solely for photographers, the number of Chinese photographers visiting the area is rapidly increasing year after year.
Qingming Festival: April 5, 2023 | April 4-6, 2024
Labor day week: April 29 - May 3, 2023 | May 1-5, 2024
Dragon Boat Festival: June 22-24, 2023 | June 8-10, 2024
Mid Autumn Festival: September 29-30, 2023 | September 15-17, 2024
China National Day Holiday: October 1-6, 2023 | October 1-7, 2024
Photographs Taken From January to December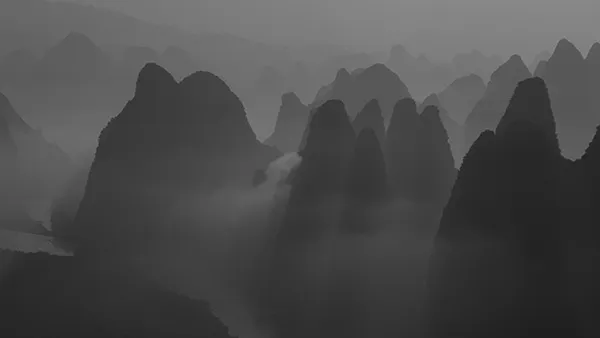 Taken in January
Taken in February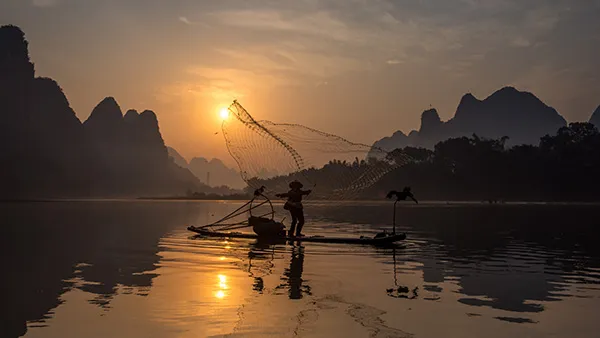 Taken in March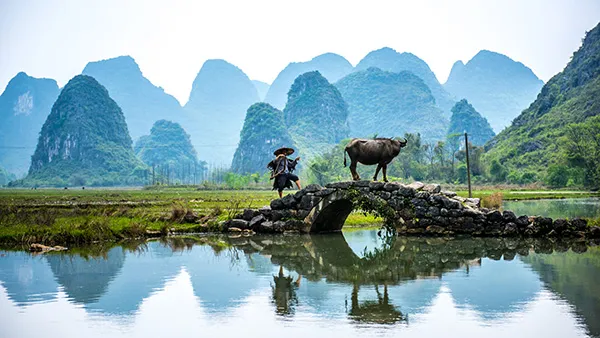 Taken in April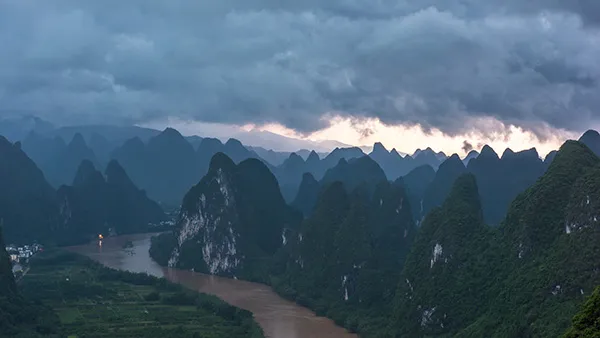 Taken in May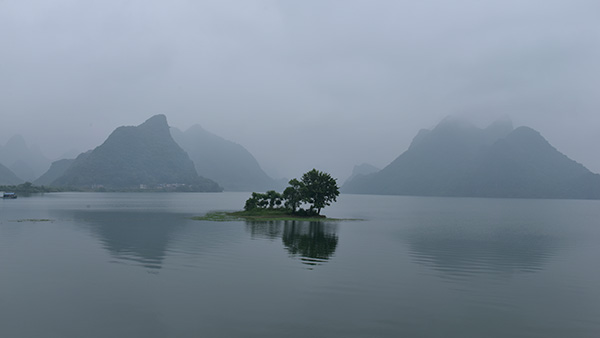 Taken in June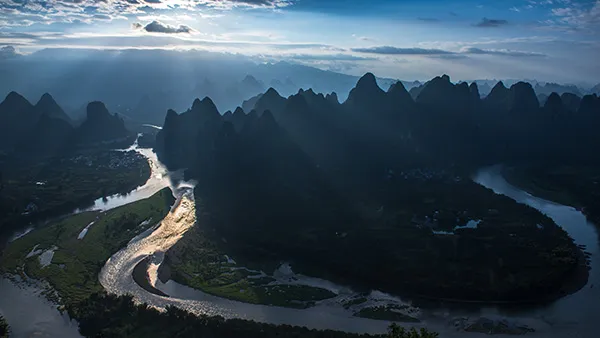 Taken in July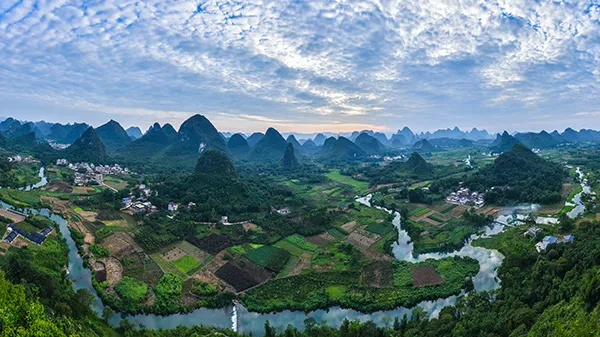 Taken in August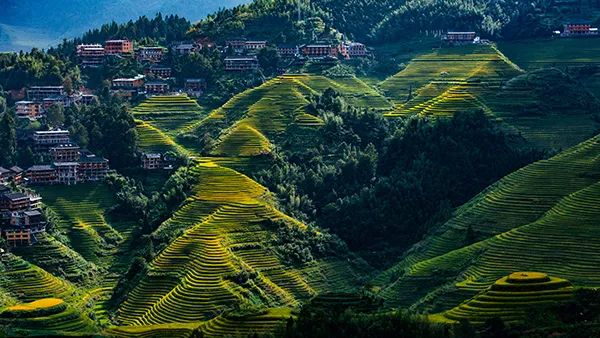 Taken in September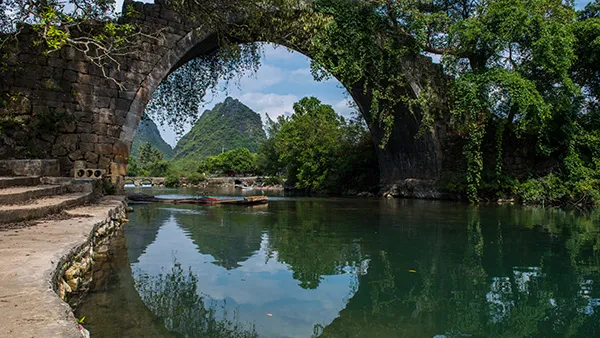 Taken in October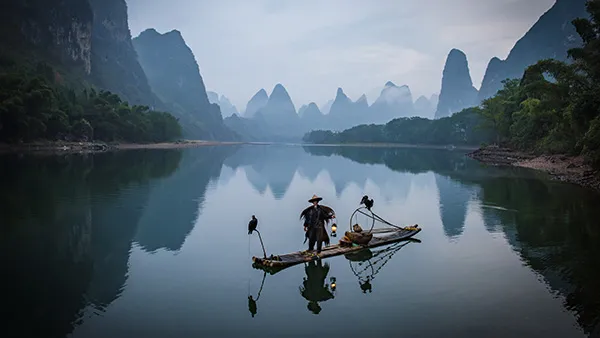 Taken in November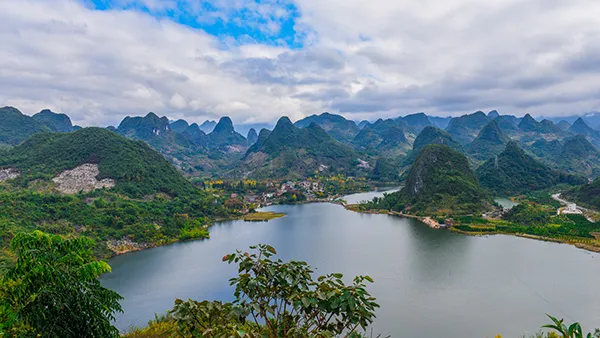 Taken in December