Best Time to Visit Guilin
Guilin
Best Time to Visit Guilin
The best season for photography in Guilin is from May to October. During this time there is less rain and better opportunity for landscapes in good light. In 2019, we had the best landscape photography, with perfect sunrises and sunsets, in August to September, we had a crazy long rainy season from January to June.
When we talk about 'the best time', however, it is not absolutely the best time for all kinds of photography.
March to May could be best for photographing flooded rice terraces, but it may not be best for mountains and rivers, as there are fewer clear sunrise and sunset opportunities.
From June to August, there are more opportunities to capture beautiful sunrises and sunsets over mountains and rivers, although there may also be rainstorms or even typhoons, and then the rivers become yellow and dirty because of flooding. Nothing is perfect, is it?
You can actually get great shots in any month, if you are lucky enough. Check out the following photos, taken from January to December.
Guilin Weather Data by Month
Jan
Feb
Mar
Apr
May
Jun
Jul
Aug
Sept
Oct
Nov
Dec
Avg. Temp (°C)
9
9.7
13.6
19.1
23.9
26.5
28.7
28.4
26.6
21.8
15.8
11.1
Min. Temp (°C)
5.2
6.3
10.1
15.1
19.8
22.3
24.2
23.5
21.4
16.8
11.2
6.5
Max. Temp (°C)
12.8
13.1
17.1
23.1
28
30.7
33.3
33.3
31.9
26.9
20.4
15.7
Avg. Temp (°F)
48.2
49.5
56.5
66.4
75.0
79.7
83.7
83.1
79.9
71.2
60.4
52.0
Min. Temp (°F)
41.4
43.3
50.2
59.2
67.6
72.1
75.6
74.3
70.5
62.2
52.2
43.7
Max. Temp (°F)
55.0
55.6
62.8
73.6
82.4
87.3
91.9
91.9
89.4
80.4
68.7
60.3
Rainfall (mm)
55
84
140
135
347
332
218
179
83
88
66
48
Rain days
16
16
19
20
19
18
16
15
8
10
9
9
Humidity (%)
73
75
79
81
81
82
79
78
73
70
67
67
Rainy Season
Best Time
Low Season
You may already realize there is plenty of rain in Guilin. Actually rain from June to October is not a bad thing, for heavy rain clears the sky and mountains, and is definitely good for shooting landscapes.
Hints for Choosing the Right Time to Go
Because of humidity, the mountains and sky around Guilin generally look hazy. You will see the mountains and sky clearly after heavy rain, especially after a typhoon. If your travel dates are flexible, you can check out the monthly weather forecast, and plan for a photography tour after a typhoon.
The typhoon season normally affects Guilin from June to October. Mountains may be clear for up to a week after a typhoon, with more possibilities at sunrise to capture the seas of cloud between mountain peaks.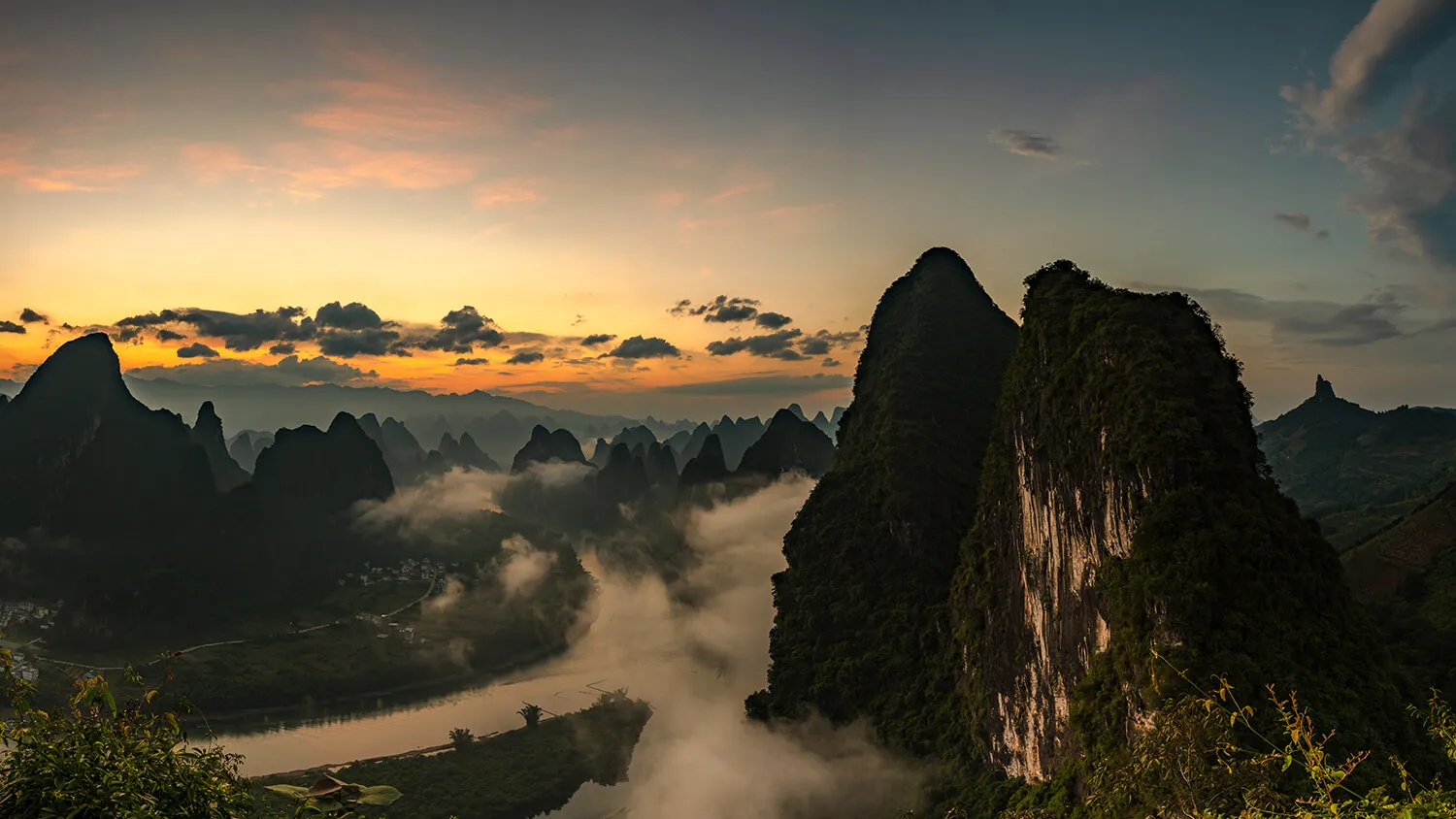 Was taken in August
Best Time for Photography of the Guilin Longji Rice Terraces
Photography of the Guilin Longji rice terraces is normally focused on two seasons: when all the fields are flooded, and around harvest when the fields are yellow.
If you'd like to capture the flooded rice terraces and mist in the village, the best time to visit would be between March and the middle of June (rice seedlings are transplanted around June 20th).
If you prefer to shoot the golden rice terraces, the best time to visit would be the end of September to the middle of October (rice is harvested around October 20th).
Please note that the planting and harvest dates may change according to the climate. Note also that it's better to avoid the first week of October, if possible, for that is a national holiday in China and very crowded.
Was taken on May 19, 2017
Was taken on October 11, 2018
Travel Smart - Dates to Avoid in 2022
There are very distinct low and high seasons in Guilin. From May to October is the high season, when photography/tourist spots get busy and hotel rates rise. Some holiday-times are extremely crowded, with between 3 to 10 times more tourists than usual.
Don't let the crowds ruin your special trip. Try to avoid the following dates when planning your 2021 Guilin photo tour. Although most photography locations are only for photographers, the number of Chinese photographers is increasing fast, year by year.
Qingming Festival: April 3-5, 2022
Labor day week: April 30 - May 4, 2022
Dragon Boat Festival: June 3-5, 2022
Mid Autumn Festival: September 10-12, 2022
China National Day Holiday: October 1-7, 2022
Photographs Taken From January to December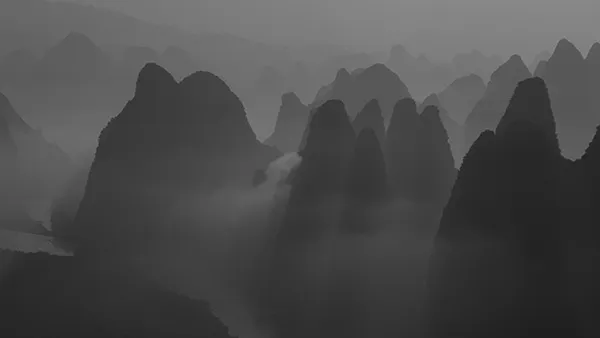 Taken in January
Taken in February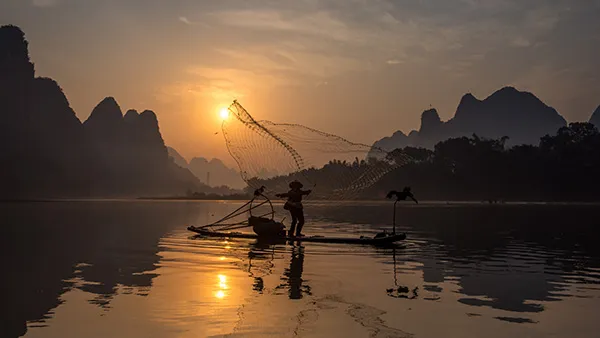 Taken in March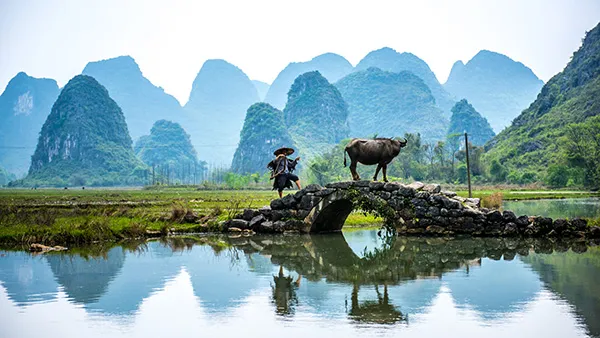 Taken in April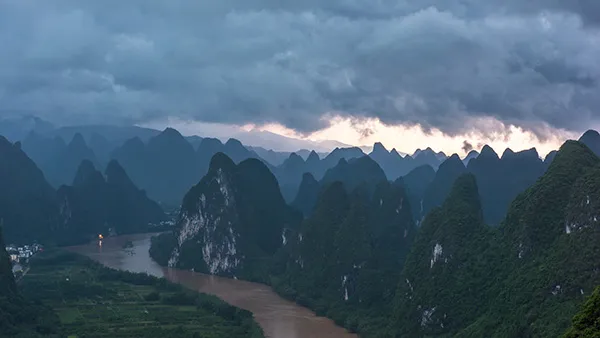 Taken in May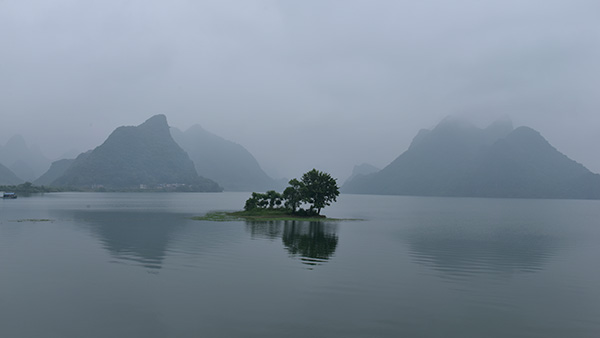 Taken in June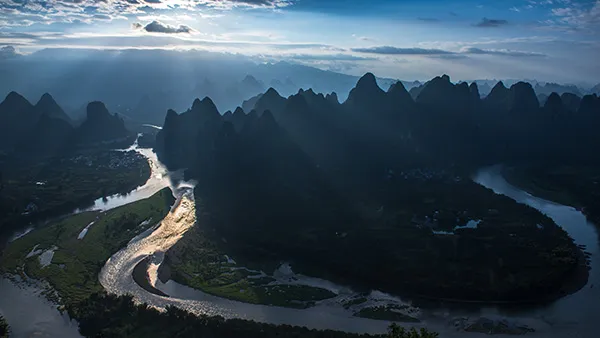 Taken in July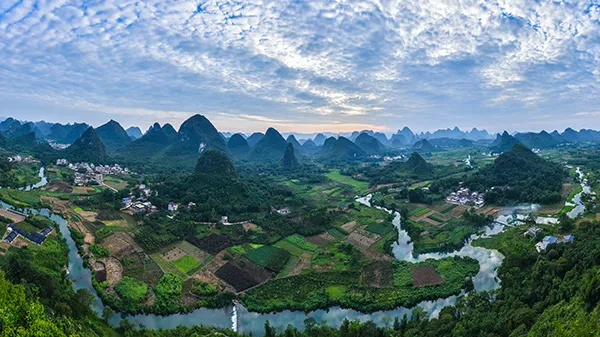 Taken in August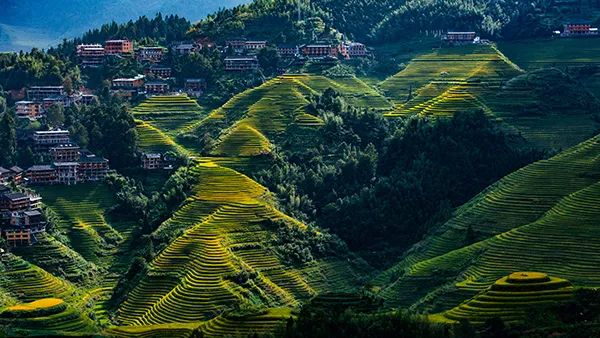 Taken in September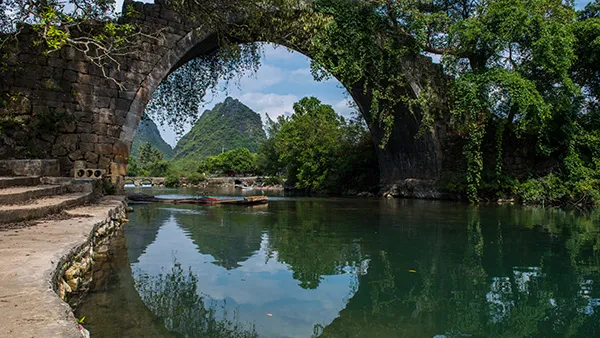 Taken in October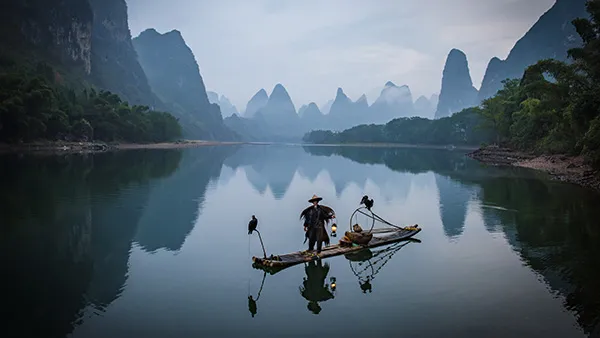 Taken in November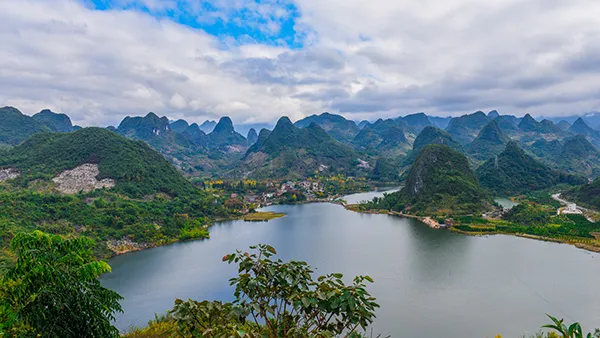 Taken in December