Recommended Restaurants & Food in Guilin and Yangshuo
I'm here helping you to choose the best restaurants and the most popular food, and keep away from tourist restaurants. The restaurants and food I recommended are the most popular ones that locals go, also good for westerners.
Where and What to Eat in Guilin?
McFound Restaurant (麦香坊)
Name sounds like MacDonald, but not fastfood. It offers kinds of Chinese and western dishes with very clean restaurant.
Shop 1: 12, East Chuanshan Road, Qixing District (inside of gym center )
Shop 2: 7, Xinyi Road, Xiufeng District (near the Children's Palace)
Shop 3: 20, Fubo Lane, Xiufeng District (near Fubo Hill)
Dishes are suit for foreigners
Wok Fried Julienne Beef with Bean Sauce (京酱牛肉丝)
Pancake Wrapped with Sauteed Julienne Potato (土豆丝卷饼)
Dumplings (饺子)
Deepfried Bean Paste Wrapped of Egg White with Icing Sugar (雪衣豆沙)
Fried Pumpkin with Salted Egg Yolk (咸蛋黄南瓜)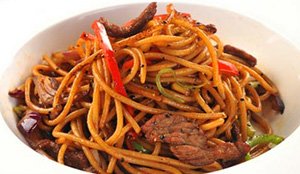 Fried Noodle with Beef Chive and Black Pepper Sauce (黑椒牛柳炒面)
Chunji Roast Goose Restaurant (椿记烧鹅)
Very popular local restaurant, famous for its roast goose and Guilin local dishes. Seperate private rooms (large enough for 10 persons around) are available, if you mind the noise, book the room in advance. They even have a branch restaurant in Yangshuo (near the West Street).
Shop 1: 2, Zhongshan Middle Road, Xiufeng District
Shop 2: 32 Qixing/Seven Stars Road, Qixing District (Sanlidian Square)
Shop 3: Floor 2, Guilin Hotel, Zhongshan North Road, Diecai District
Shop 4: North Building of Nanxi Square, Chongxin Road, Xiangshan District (near Nanxi park)
Dishes are suit for foreigners
Roast Goose (烤鹅)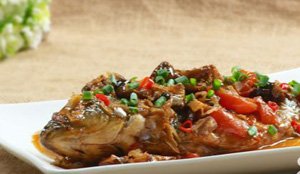 Beer Fish (啤酒鱼)
Sweet Taro with Sesame (拔丝芋头)
Steamed creamy custard bun (流沙包)
Where and What to Eat in Yangshuo
Luna Cafe Yangshuo
Luna Italian Restaurant is another fantastic rooftop restaurant in Yangshuo, serving delicious Italian cuisine and colorful drinks. It is idyllic to have a sweeping view of the natural scenery around and Moon Hill.
No. 26, Moon Hill Village, Yangshuo, China
Recommended food: chicken salad, garlic bread, spaghetti carbonara, 2 pizzas with different toppings: mushrooms-smoked beefs and cheese-eggplants, and wonton dumplings.